Kinly, the leading visual collaboration specialist, resulting from the merger of VisionsConnected and Viju – today announced that Magnus Ekerot has been named as their new CEO.
Kinly aims to be the leading visual collaboration specialist in providing physical and digital meeting solutions and services. The strategy is to deliver value to clients by being the number one industry player in making meetings work easier and more efficiently for users. As CEO, Magnus will help to strengthen the company's strategy.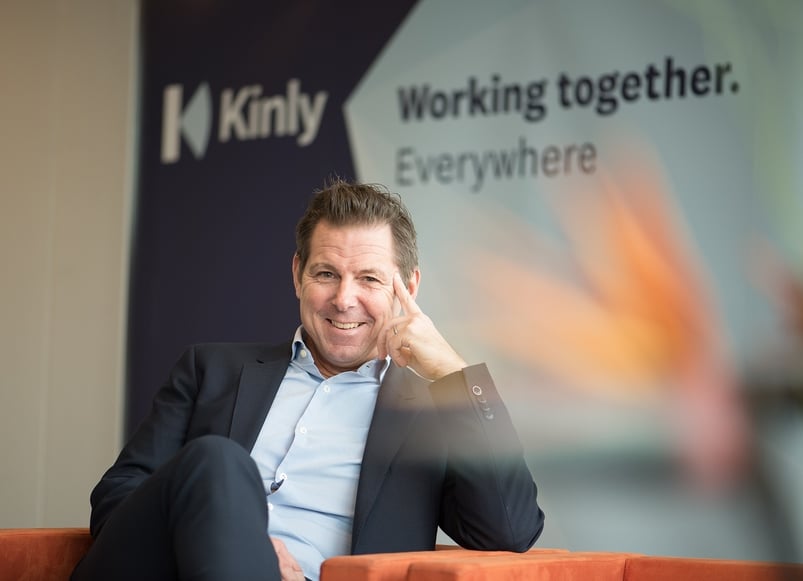 Magnus, previously CEO of TKH Security Vision Group, has an outstanding track record of growing technology companies through excellent customer relationships and market-driven solution development. His background in security, video and AI technology, together with the experience of leading growth companies in the USA, APAC and Europe, makes him the perfect candidate to join Kinly on the journey they have already started.
"It rarely happens that you are lucky enough to find a match where your professional and personal ambitions are completely aligned with a company's legacy, vision, people, technology and market – this is one of those very rare moments," said Magnus Ekerot. "I look forward to leading Kinly's growth in the coming years."
Commenting on the transition, Odd Sverre Østlie, former CEO of Kinly said: "Since joining forces, Kinly has become one of the largest visual collaboration specialists in the industry. I'm extremely proud of what we, as a team have achieved, and I'm now very pleased to hand over the reins to Magnus. He is a CEO with exactly the background Kinly will need going forward. And, I know he will join one of the best teams in the industry – a crew I personally feel privileged to have worked with over the last four years."
Emily Jeffries-Boezeman, Investment Manager at Avedon Capital Partners, said, "Since the acquisition and merger of VisionsConnected and Viju six months ago, we have been proud to hear the responses from clients, employees, partners and the wider industry on the ambition of our new company - Kinly. The team has done a tremendous job in bringing the best of both worlds together aiming to set a new standard in this industry." Emily continues, "We are very excited about the appointment of Magnus Ekerot. With Magnus, and the appointment of our new CFO, Freddy Dijkman, the Kinly team is perfectly positioned to support the international growth of the company. Magnus brings a wealth of experience growing and scaling technology companies. He is highly respected for his strategic direction setting, relentless focus on customer value, and his tremendous drive. We would also like to thank Odd Sverre for his dedication to making Kinly a success from the beginning. His many talents have been important in building Kinly so far and we wish him all the best in the future."
About Kinly
Kinly provide secure and flexible visual collaboration solutions that makes it easier to work closer together.
At Kinly, we think working together is the most exciting thing in the world. Our vision is to engage people in a world of possibilities. Our brand promise is Working together. Everywhere. Our role is to provide a seamless and reliable experience that enables people to work together, in different spaces and places.
Kinly's solutions and services include video conferencing, audio visual integration and unified communications and collaboration. The company today serves corporate and public customers in over 120 countries from established office locations throughout EMEA, the USA and APAC.
For further information, visit kinly.com
For further inquiries, please contact:
Magnus Ekerot
Chief Executive Officer, Kinly
mekerot@kinly.com, +31 6 20 396511 (The Netherlands)
John Thorneycroft
SVP Strategy & Transformation
jthorneycroft@kinly.com, +44 781 200 1966 (United Kingdom)
Knut Bentzen
Chief Marketing Officer
kbentzen@kinly.com, +47 917 110 003 (Norway)