Martorano will lead Kinly operations in the Americas and be a member of the Global Kinly Management Board.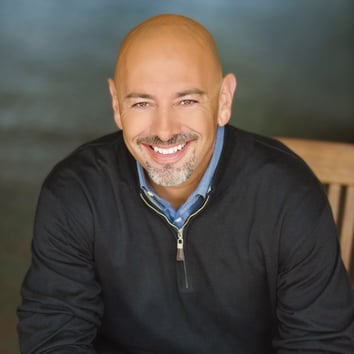 Amsterdam, The Netherlands -- Kinly has named Eric Martorano as EVP and Managing Director of the Americas. In his role, Eric will have full P&L responsibilities for all business operations in the Americas.
Martorano joins Kinly with more than 25 years' industry experience, working with customers of all sizes around the globe. He has a strong track record of growing companies and delivering customer success, with a passion for excellence in strategy and execution. Prior to Kinly, Martorano served as Chief Revenue Officer at Nextiva, Chief Executive Officer at Accordo, Chief Revenue Officer at Intermedia, and General Manager of U.S. Channel Sales at Microsoft, where he had more than $17 billion of revenue responsibility. Before that, Eric led several key initiatives and strategies at other notable companies such as Sage Software and Ingram Micro and has also been recognized as a Top 100 Executive in IT by CRN.
"We're proud to have Eric join Kinly to lead the Americas and work closely with us to support and grow our global business," said Robbert Bakker, CEO of Kinly. "Eric's extensive experience will enable Kinly to better support our Americas customers, partners, and suppliers and deliver excellent service across The Americas."
"I am thrilled to join one of the most innovative global collaboration service providers," said Eric Martorano. "Throughout my career, I've had the privilege to work for some amazing companies that have had a significant impact on businesses globally. As one of the largest visual collaboration companies worldwide, Kinly has built a strong reputation for being innovative, reliable, and above all supportive of the needs of their customers. I am inspired by Kinly's strong corporate culture, extensive solutions portfolio, and customer value orientation which have been a strong foundation for growth."
Eric also serves on the Board of Directors for Velosio, one of the largest Microsoft Dynamics partners in North America. He graduated with a bachelor's degree from the California State University of Northridge and holds an MBA from Pepperdine University.