Kinly, Europe's leading AV systems integrator and remote collaboration service provider, is pleased to announce Jelmer Kleingeld as its new Managing Director for the Benelux region.
Jelmer joins Kinly from his role as Chief Commercial and Product Officer at Iddink Group. There, he was responsible for leading a major digital transformation which resulted in the successful enablement of remote teaching and learning through technology.
With over 20 years' industry experience, Jelmer has also held Managing Director and Chief Operating Officer roles at AMC Networks and Liberty Global, respectively. Combining a history of working in digital media, cable and telco businesses with a deep-rooted passion for the education sector, Jelmer is perfectly positioned to lead Kinly's sustained efforts in Benelux.
Jelmer will be responsible for building on Kinly's success by leveraging its capabilities as a best-in-class AV service provider to penetrate new markets in the region. He will also determine Kinly's go-to-market strategy and take on full P&L responsibility for business operations.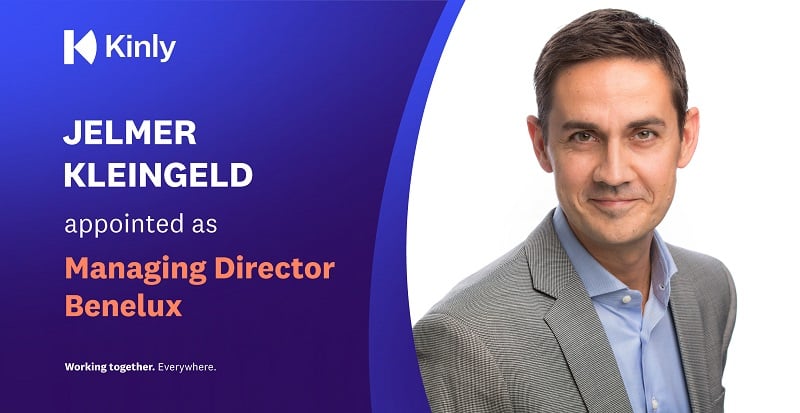 Commenting on his appointment, Jelmer said: "I am extremely excited to be joining Kinly at this point in the company's history. Kinly is on its way to becoming a large international organisation and I look forward to playing my part in its continued growth. I have always enjoyed the synergy between people and technology and am committed to driving the company forward and helping Kinly customers to work, learn and live in a better way."
Tom Martin, CEO, Kinly, said: "We are delighted to welcome Jelmer to Kinly as its new Benelux Managing Director. Jelmer brings a proven track record across several of our key verticals and exceptional commercial, operational and management skills. But, above all, what impressed us most is his personality, concrete communications skills and professional approach."