Portfolio and expertise extended by linking AV and cloud services
Earlier today we proudly announced that we have acquired MK2. An acquisition that really fits in with our strategy of strengthening our leading position in the audio-visual and visual collaboration market through organic growth and strategic acquisitions. In recent years, MK2 has rapidly developed from Breda into a market leader in the Netherlands within the field of audio-visual solutions and can count many leading businesses as long-term customers.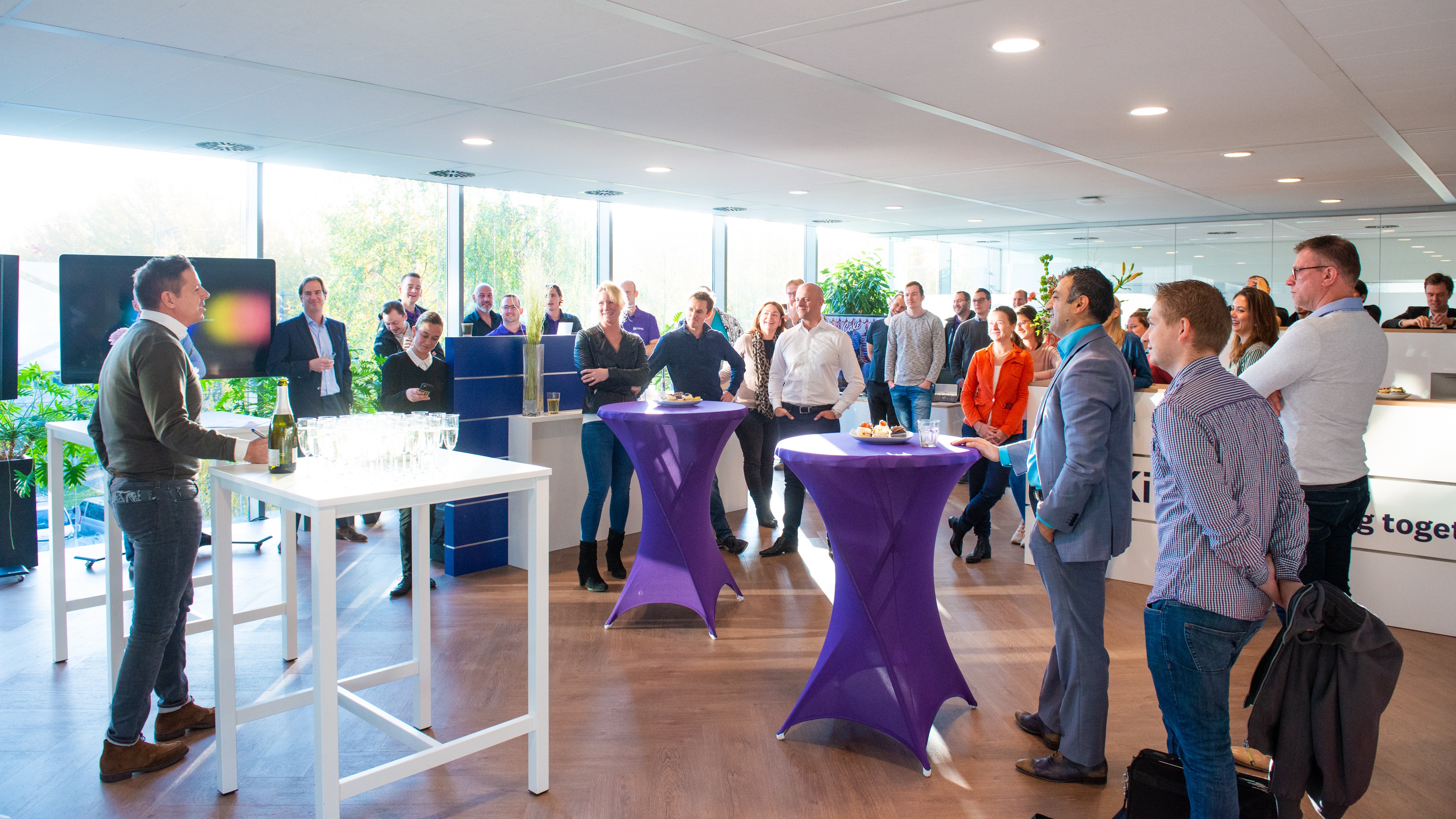 Together we will be the experts in the Dutch market for Smart AV and visual collaboration solutions. Kinly increases its AV knowledge and experience. And for MK2 and its customers, this means broadening the portfolio with the Kinly Cloud platform and managed visual collaboration solutions.
The joint Kinly organization in the Netherlands and Belgium has more than 200 employees spread over offices in Amsterdam, Breda, Eindhoven, Zwolle, Breukelen and Ghent. With the acquisition, we have 600 employees worldwide, across offices in Norway, the United Kingdom, the United States, Singapore, the Netherlands and Belgium.
"The acquisition of MK2 is the first acquisition that fits perfectly within our strategy adopted at the end of last year to become a global leader in this market and to support existing and new global customers as well as possible", says Magnus Ekerot, CEO of Kinly.
"The acquisition by Kinly is an important next step in the growth of MK2. We quickly expand our current portfolio of visual collaboration solutions, which is a nice addition to our current and future services."- Roel Vermaat and Jeroen van Doorn, owners of MK2.