Kinly Awarded Microsoft Solutions Partner Designation Status for Modern Work
Kinly, the global provider of AV integration and collaboration services and support, is pleased to announce it has been awarded Microsoft Solutions Partner designation status in the Modern Work solutions area. To achieve this, businesses must display an ability to help customers improve workplace productivity by transitioning to a hybrid work model using the Microsoft 365 suite.
Last year, Microsoft revamped its partner programme, and in doing so, created new standards for partners to meet to achieve accreditations. The result is a new Solutions Partner designation awarding body which measures business performance, skills and customer success.
While these new designations are harder to gain, successful organisations can use accreditation to differentiate themselves from competitors in a crowded marketplace.
A crucial certification in the modern technology landscape, designation recognises Kinly's ability to provide a holistic global AV and UCC solution service wrap for its enterprise customer base.
Specifically, the Modern Work designation rewards Microsoft partners who demonstrate exceptional technical capabilities combined with the capability to drive customer success with the support of Microsoft's Modern Work story.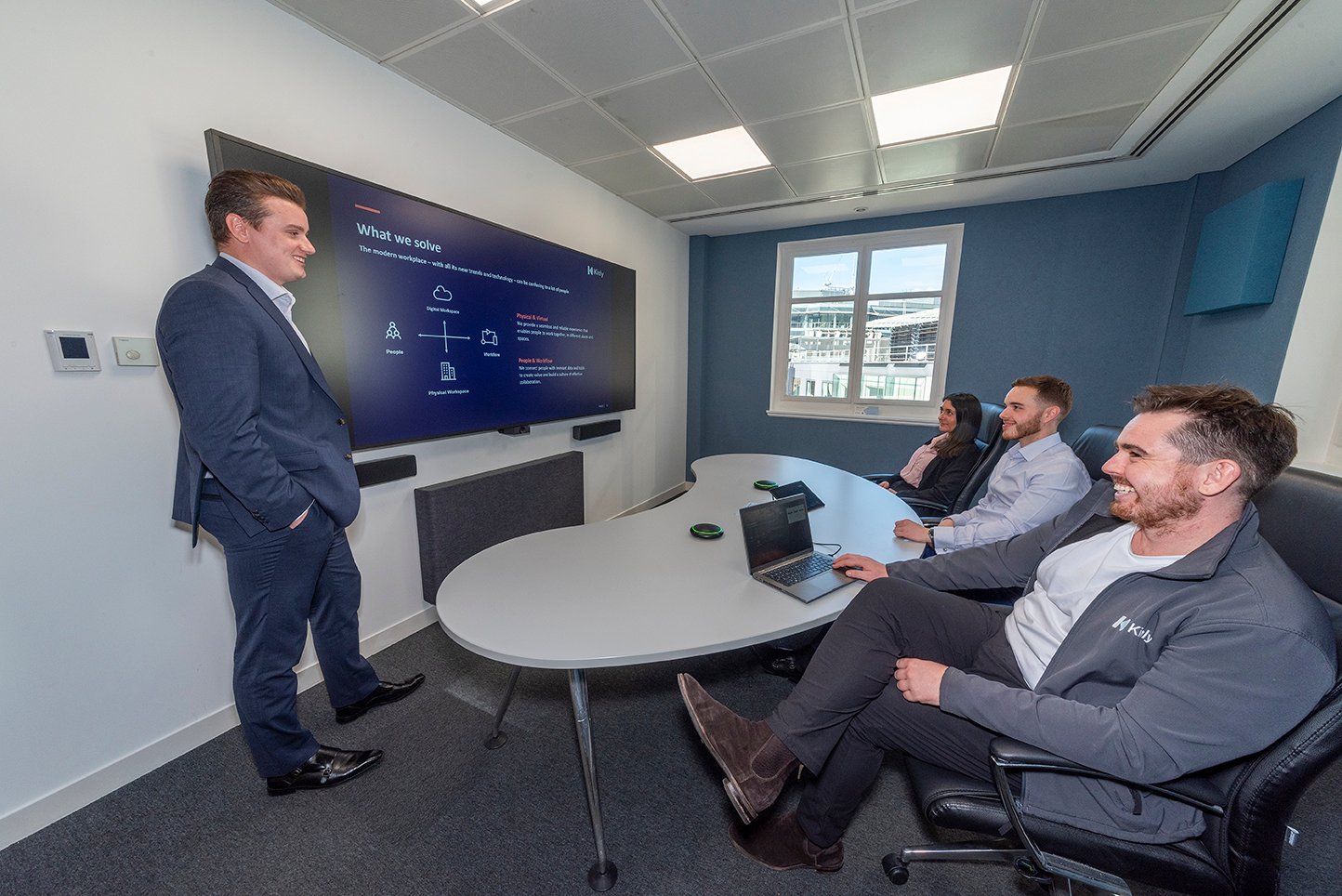 Andy Byett, Microsoft Specialist, Kinly, said:
"This designation is a reward for the work we put into creating a Microsoft journey that allows our clients to get the very best out of their connected meeting spaces.
We take pride in our team of talented specialists who can deliver exceptional outcomes for our enterprise clients. This new recognition from Microsoft both validates the work we're doing and shows our clients that Kinly is leading the way with what we can deliver by putting Teams at the heart of the meeting space."
Moving forward, Kinly is now focused on going one step further and achieving Microsoft specialisation in the Meetings and Meeting Rooms for Microsoft Teams. Already partway there, the Kinly team is looking to have accreditation secured by the end of this year.