Changing Perceptions: APAC Global Services Set the Standard for Equality
In an industry and region dominated by men, Kinly's APAC Global Services (GS) division are leading from the front and breaking down barriers, with women in technical and client-facing roles.
Currently supporting over 40 projects for high profile enterprise clients, GS has one of the largest female to male ratios in the business. Out of a 29 person strong team, 40 percent are highly technical, skilled and qualified women with accreditations including AVIXA CTS, PRINCE2 and ITL. They work across the entire suite of GS services, focusing on driving customer success and engagement.
GS act as one team, supporting the international AV estates of enterprise customers across multiple geographical locations and regions. They provide a holistic service including enterprise consultancy, programme management, global support, maintenance, managed on-site teams, events-as-a-service and technical standards management.
Kinly's GS clients receive female support at every touch point including business development, technical design, project management, client services and maintenance. This has proved popular with customers in APAC who regularly comment how refreshing and rare it is to see women participating in site meetings and taking the lead on major AV projects.
It is promising and exciting to see these changes taking place in the APAC market, where, previously, women did not occupy project management, operational or technical roles. Kinly's APAC team has been at the forefront of this change. Combining over 50 years of experience in the AV industry, Kagi, Wendy, Tiffany, Hailey, Cathy and Kathy work in APAC as GS's Operations Director, Technical Design Manager, Subject Matter Expert (SME), and Project Managers respectively.
As Operations Director, Kagi is responsible for team management, client engagement and ultimately, ensuring projects across Asia are successfully delivered, on time and in budget. Working closely with customers from the outset, Wendy provides consultation, design and support of AV UC solutions that meet exacting requirements while leading a team of six engineers and designers. Kinly's SME's are a vital component of the GS proposition and the only female performing the role in Asia is Tiffany. She manages the on-site team while being the focal point for customer engagement, effectively resolving escalations and providing long term solutions. In addition, Hailey, Cathy and Kathy are Project Managers, responsible for all commercial aspects of the programme, budget control, scheduling and customer communication.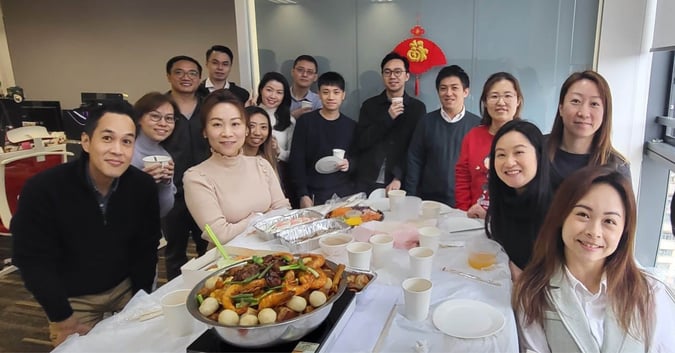 Kagi Lau, APAC Operations Director, Kinly, said:
"Since joining the industry in 2006, I have noticed a real shift in the way women are perceived in the AV industry. It's great to see these societal changes taking place and, from a personal perspective, I think it's a reflection of the fantastic work that the women at Kinly are putting in across the board.
It's great to work for a company that proactively seeks to hire and promote women. From my experience, Kinly has one of the highest female headcounts in the entire AV UC sector with women working in roles usually performed by men like solutions architects, operations and SMEs. As long as you are passionate about innovation and exceptional customer service, you'll always have a place at Kinly. Moving forward, I hope to see more females in leadership and engineering roles, not just at Kinly, but in the technology industry as a whole."
To find out more about Kinly's GS division, click here.