Want to be a Woman in Tech? Then just "Go for it!"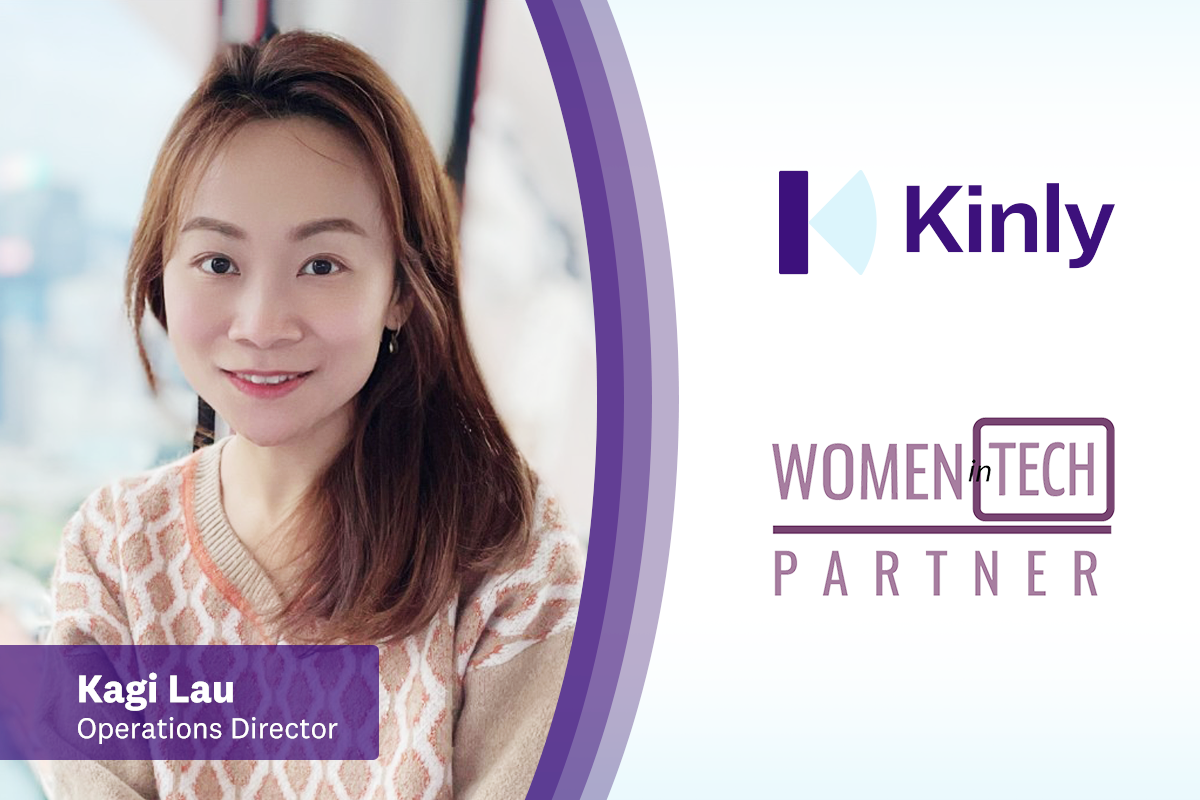 To celebrate Kinly's new partnership with Women in Tech, we'll be spotlighting a number of our own female staff, as part of an ongoing initiative to improve diversity across the company and the wider AV sector.
In this series of blogs, we'll be interviewing them to ask about their personal experiences as women in the technology space and what advice they'd offer to those starting out.
In today's post, we caught up with Kagi Lau, Kinly's Operations Director, APAC, to find out why she thinks being inquisitive — and ready to ask questions — is the key to success. And why when opportunity knocks, you must grab it with both hands.
What does your job role involve at Kinly, and what made you choose a career in technology?
I lead the project management team across Asia-Pacific (APAC) having set up the Hong Kong office for Kinly back in 2018. Although I majored in Economics at university, one of my first jobs was as an on-site audio visual (AV) technician at a European bank. What I find fascinating about the technology industry is that it is constantly evolving and there are always new things to learn.
Do you think there is a lack of women in the IT and tech sector?
Yes. But things are definitely getting better. Since joining the industry in 2006, I've noticed a real shift in the way women are perceived in the AV industry. It's great to see these societal changes taking place and, from a personal perspective, I think it's a reflection of the fantastic work that the women at Kinly are putting in across the board. That said, I hope to see more females in leadership and engineering roles, not just at Kinly, but in the technology industry as a whole.
What would you do to attract more women into technology?
If you're interested in working in tech, I would simply say, "Go for it!" You can always get a head start by studying for a relevant qualification. But it's also important that you gain day-to-day experience of what it's like to work in technology. I would also recommend that you work for companies that will support you throughout your career.
What's it like working at Kinly?
From my experience, Kinly has one of the highest female headcounts in the entire AV and unified communications (UC) sector with women often working in roles — such as solutions architects and operations — usually performed by men. As long as you are passionate about innovation and exceptional customer service, you'll always have a place at Kinly.
What one piece of advice would you give to women at the start of their tech careers?
It's impossible to choose just one, so I have four pieces of advice for the next generation of women in tech.
First, don't be afraid to touch any equipment. After all, tech is designed to be hands-on — it's meant to be used and played with. Second, be inquisitive. Don't hesitate to ask any questions. Third, grab any opportunity for training — especially technology-related training — whenever it's offered. And finally, whatever you do, always approach every new task or challenge with an open mind. Why? Because we learn best when we listen.