Amsterdam, Netherlands - London, UK
Kinly – a leading global specialist in video collaboration services, headquartered in Amsterdam – today announces Ed Cook steps down from AVMI after 19 years at the helm.
Following the acquisition of AVMI by Kinly in May and the now completed phase one of the integration process, Ed Cook will cease the day-to-day running of AVMI in August and will be leaving the business at the end of September. As part of the integration process, Tom Martin, EVP Northern Europe & MD UK, will lead the UK organization.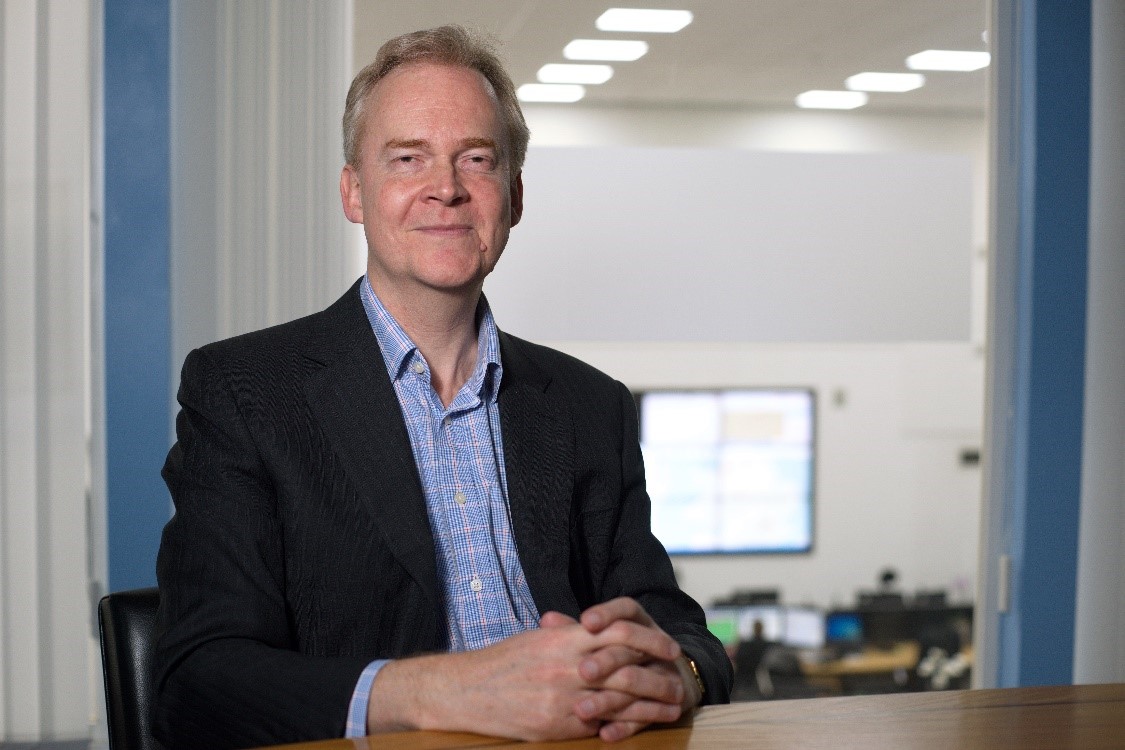 Over the last 19 years Ed has grown AVMI from a niche family-run business into being a truly global AV systems integrator and service provider. Ed has overseen a string of high-profile acquisitions, which started with the MBO of Audio Visual Machines Ltd. in 2005 and included well-known companies, such as The Video Meeting Company, AVE Systems, Matrix Display Systems, Impact Marcom and, most recently, Focus 21 in 2018.
AVMI has won numerous project and service awards under Ed's tenure and has expanded globally to include offices in New York, Hong Kong, Dublin, and Hyderabad as well as its UK offices in Perth, the City of London and Sunbury-on-Thames.
As a result of the acquisition, Kinly are now the 3rd largest player in the industry. We look forward to continuing this growth, both by increasing our geographical footprint and by deployment of our Global Enterprise Services.
Ed Cook comments:
"AVMI and Kinly have always made a perfect match and so I am delighted to be able to leave the Company in an excellent position to become a truly global market leader. Despite the massive disruption from Covid-19, we have completed the acquisition and first phase of the subsequent integration.
I am confident that, thanks to the tremendous hard work and determination of the combined team, Kinly will be in great shape to benefit from the upturn in our industry, that is bound to follow the defeat of the virus.
I would like to thank all my colleagues that have supported me over the years and wish them all well in the future."
Robbert Bakker comments:
"We would like to thank Ed for his tremendous achievement in building such a successful and highly regarded company.
Under his leadership, the company has grown from a small family business to over the years to become a global leader in our field with world class solutions and services, and most importantly, a strong foundation of satisfied customers.
Ed has built an extremely talented team, and we are lucky to welcome them into the Kinly family."
Kinly Company Overview
Kinly provides secure and flexible visual collaboration solutions that make it easier to work better together.
At Kinly, we think working together is the most exciting thing in the world. Our vision is to engage people in a world of possibilities. Our brand promise is Working together. Everywhere. Our role is to provide a seamless and reliable experience that enables people to work together, in different spaces and places.
Kinly has over 1200 employees and its solutions and services include video conferencing, audio visual integration, cloud solutions and unified communications and collaboration. Kinly serves corporate and public customers from established office locations in the Netherlands, Norway, India, UK, USA, Hong Kong, and Singapore.
For further information, visit kinly.com or contact:
Robbert Bakker, CEO, Kinly
Office: +31 20 5800 900
Email: info@kinly.com