Kinly, the global provider of AV integration and collaboration services and support, has today announced that Katy Thorpe has been appointed the company's Global People Director.
Having been the HR Director for the UK region for the past three years, Katy has a practical understanding of the challenges Kinly's regions face — knowledge that will be invaluable moving into this strategic global role.
With the company recently opening new offices in Germany and Switzerland and projecting significant global growth and expansion in the year ahead, the Global People Director will be a central figure within the organisation, developing and executing plans that benefit Kinly's people across the globe.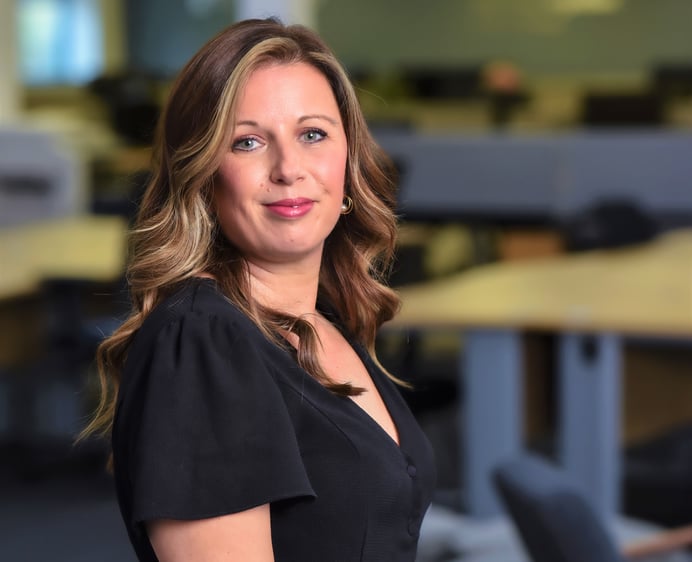 Katy has announced that her priorities will focus on commitment to a simple goal: making Kinly the best place to work possible. Whether you have one month's or 30 years' service, as Global People Director, Katy wants to ensure that Kinly's people feel happy and valued — a goal she aims to fulfil through global and local level initiatives that affect collective change.
Speaking of the new appointment, CEO Tom Martin, says: "Investing in our people and building a stronger company culture is something that Kinly has always kept front of mind, and with the appointment of Katy as Global People Director, we take another step in showing Kinly's commitment to caring for its people as it continues to scale.
"It is my personal ambition to not only build a well performing company, but to build a company where we can attract, have, and retain top talent, where we have fun and enjoy coming to work, and build meaningful relationships. Katy's new role plays a huge part in achieving this.
"Katy already understands our business, our goals and most importantly our people. She is the perfect person to support and provide guidance to our regional HR Directors, helping to instil global organisational change both for Kinly's people and the planet through impactful CSR initiatives."
Commenting on her appointment, Katy added: "Kinly's people give a lot to the business and we want to be able to give back. My, and all of the HR heads, focus for 2023 is to listen to what our employees want from the company, working together to collectively deliver succession plans and career paths. We have huge amounts of talent in our business who can support, coach and mentor one another and we need to ensure this is at the forefront of how we work and deliver.
"We will be looking to grow the business with a people-first approach: addressing issues like the skills gap and looking at ways for apprentices and more graduates to join Kinly, all the while keeping sight of our dedicated employees who have grown up with the brand and continue to help us out perform. Kinly's strength is in its people and I am so happy to be able to help every one of them through this new global role."
Kinly is a global provider of AV services & support with over 20 years' experience in the video collaboration industry. The company now has over 1,100 employees working with over 2,500 clients across the world.