Kinly Promotes Anouk Utens to Senior Legal Counsel
Kinly, the global provider of AV integration and collaboration services and support, is delighted to announce the promotion of Anouk Utens to Senior Legal Counsel for Kinly's global regions.
Joining Kinly in June 2022 as Legal Counsel, based in Amsterdam, Anouk has enjoyed a rapid rise through the company, gaining a reputation for providing valuable practical and commercial advice that positions the business to accelerate and grow.
Anouk has previously worked as a company lawyer for a corporate service provider, where she looked after the corporate interests of large international companies. She then qualified as an Attorney-at-Law and advised small to medium-sized enterprises on contract and corporate law.
Combining experience working as both external and in-house counsel, Anouk's move to Kinly was driven by a motivation to work for an international technology company in an interdisciplinary and commercial position. As Senior Legal Counsel, Anouk will now represent all Kinly regions in a standalone role. Anouk's responsibilities include providing overarching legal advice to the Kinly Group, supporting senior management and ensuring all legal matters are in order to enable the wider business to streamline operations.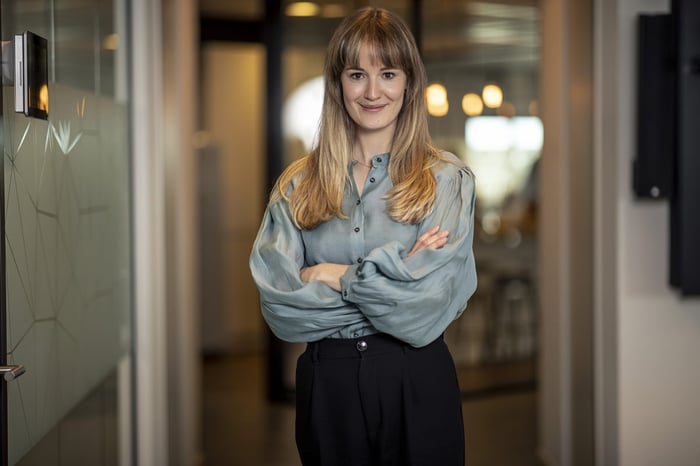 Tom Martin, CEO, Kinly, said:
"I am delighted that Anouk has accepted this position. Since joining the company, Anouk has shown the knowhow, skills and determination required to drive the company forwards from a legal perspective.
Kinly acts as a trusted advisor to its customers and this is a value reflected in Anouk's work. I know that in Anouk, we have the right person to ensure our wider teams have the capacity, assurance and tools they need from a legal standpoint to do what they do best."
Speaking on her promotion, Anouk added:
"I am beyond excited to be taking up this new position. Since joining Kinly, I have been supported by great people that recognise talent and want you to succeed. I believe this healthy environment helped me to achieve this promotion so quickly.
I am very proud to work for a company that promotes diversity and has a strong female representation. If you are willing to work hard and are motivated, Kinly is a place where you can flourish. I am now looking forward to continuing providing legal advice to support the business grow its footprint in the AV industry and enable people and organisations to work together, everywhere."