Kinly & Resonate partner to support demand for hybrid working
Amsterdam, 12th October 2021. Today, Kinly & Resonate partner to enable a seamless unified communications & collaboration (UCC) experience on the Microsoft Teams platform from meeting rooms to desktop and mobile devices
Kinly, a leading global provider of visual collaboration services & support, and Resonate, a Microsoft Gold Partner that specialises in implementing advanced Microsoft unified communication solutions globally, announces the launch of their hybrid focused video and voice services for Microsoft Teams.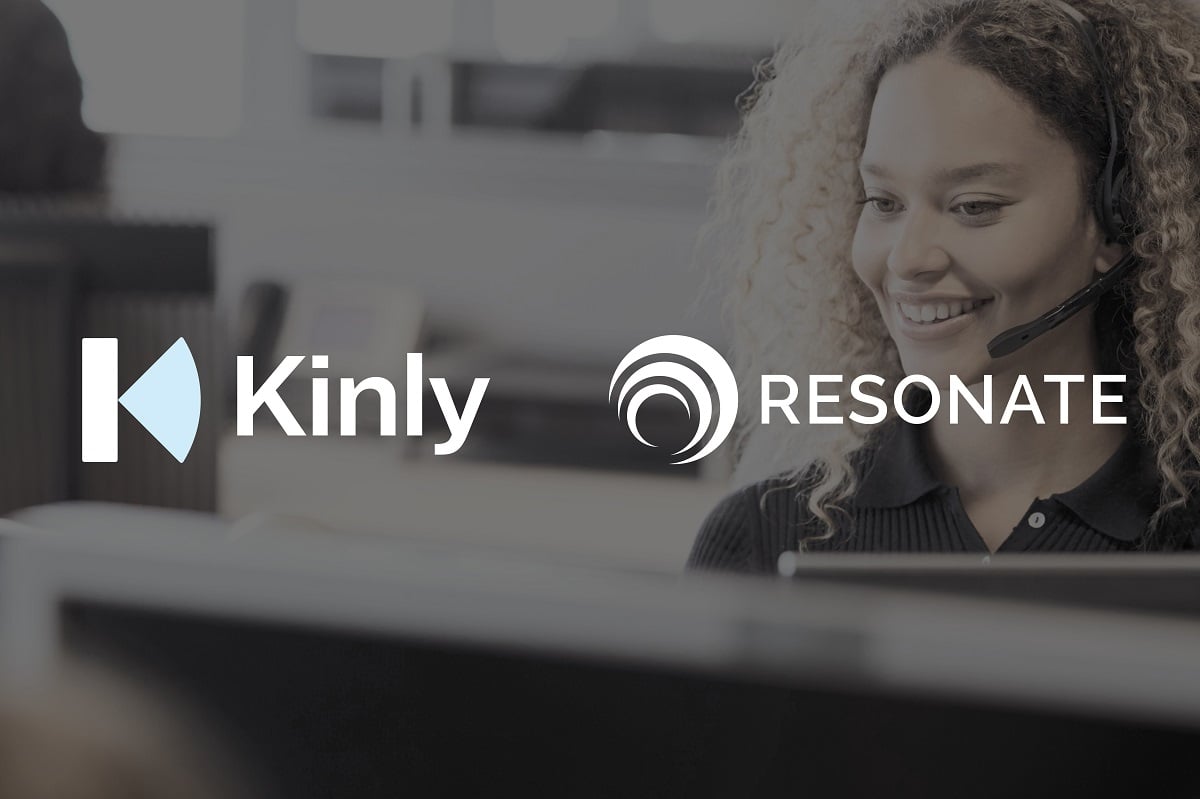 The era of hybrid work is truly here, organisations and their employees need solutions and services to help them work together in the new hybrid workplace. According to Microsoft's 2021 Work Trend Index, 'Employees want the best of both worlds: over 70 percent of workers want flexible remote work options to continue, while over 65 percent are craving more in-person time with their teams. To prepare, 66 percent of business decision makers are considering redesigning physical spaces to better accommodate hybrid work environments.'

Together, Kinly and Resonate are combining their industry leading experience to deliver a global offering that helps organisations provide their staff the modern workplace they now expect. This approach makes hybrid meetings and teamwork in different locations simpler and more effective, whilst empowering employees to meet how and where they want.

The partnership of Kinly and Resonate creates the possibility to offer clients an end-to-end video and voice solution; not just a simple 'bolt-on' addition to each portfolio, but an integrated offering. This drives more value to the client with potential savings on infrastructure and installation costs. Recognising that UCC services have moved in most cases from a 'nice-to-have' to 'business critical' for organisations' daily operations. Availability and adoption services are included in the proposition, offering clients the business value that they seek in today's hybrid workplace.

Commenting on the new partnership, Robbert Bakker, CEO Kinly explains 'What we know from our customers is that they now want a seamless experience from desktop or mobile device to meeting room and want a simple to use service from one supplier rather than many. Our partnership with Resonate delivers a more compelling and integrated experience across Microsoft Teams. With this partnership we bring together best-in-class in one simple service.'

Robert Garcia, Managing Director at Resonate adds: 'Our customers need a solution that works end to end. Resonate can transform even the most complex customer's existing voice solutions to Teams Voice, but our core services did not extend to visual collaboration and the meeting room experience. This is a key part of the Hybrid working experience which our customers need to thrive. Our partnership with Kinly means that customers can enjoy a world class managed visual collaboration experience fully integrated with our Teams Voice offering. It's a powerful end to end experience, anywhere, and on any device.'
Learn more about Voice for Microsoft Teams >
About Kinly
Bringing people & technology together for better productivity wherever the work happens – because great things happen when people work together.

Experienced - dedicated expertise in planning, supplying, integrating and managing market-leading visual collaboration services.

Independent - a leading partner with the world's top vendors to deliver the best choice of solutions for public and private sector businesses.

Proven - globally recognised businesses relying on us for secure and flexible meeting and collaboration services.

Scale - an end-to-end provider of workspace transformation services with worldwide presence

Working together. Everywhere.

About Resonate
Resonate UCC is a Microsoft Gold Partner with the expertise to transform your business by implementing the largest, most advanced Microsoft unified communication solutions in the world. Working for the global leaders in the fields of telecommunications, banking, media, oil and gas and broadcasting they have completed UC transformations from legacy voice systems to comprehensive Microsoft Teams based solutions supporting over 150,000 users across 50 countries.

Resonate UCC understand the challenges and what it takes to make a UC implementation successful, offering consultancy and services that enable proactive management, accelerated adoption, increased operational efficiency and boundary pushing innovation for any new or existing Microsoft Teams or Skype for Business environment.