Kinly Becomes First AV Company to Win Silver in the Defence ERS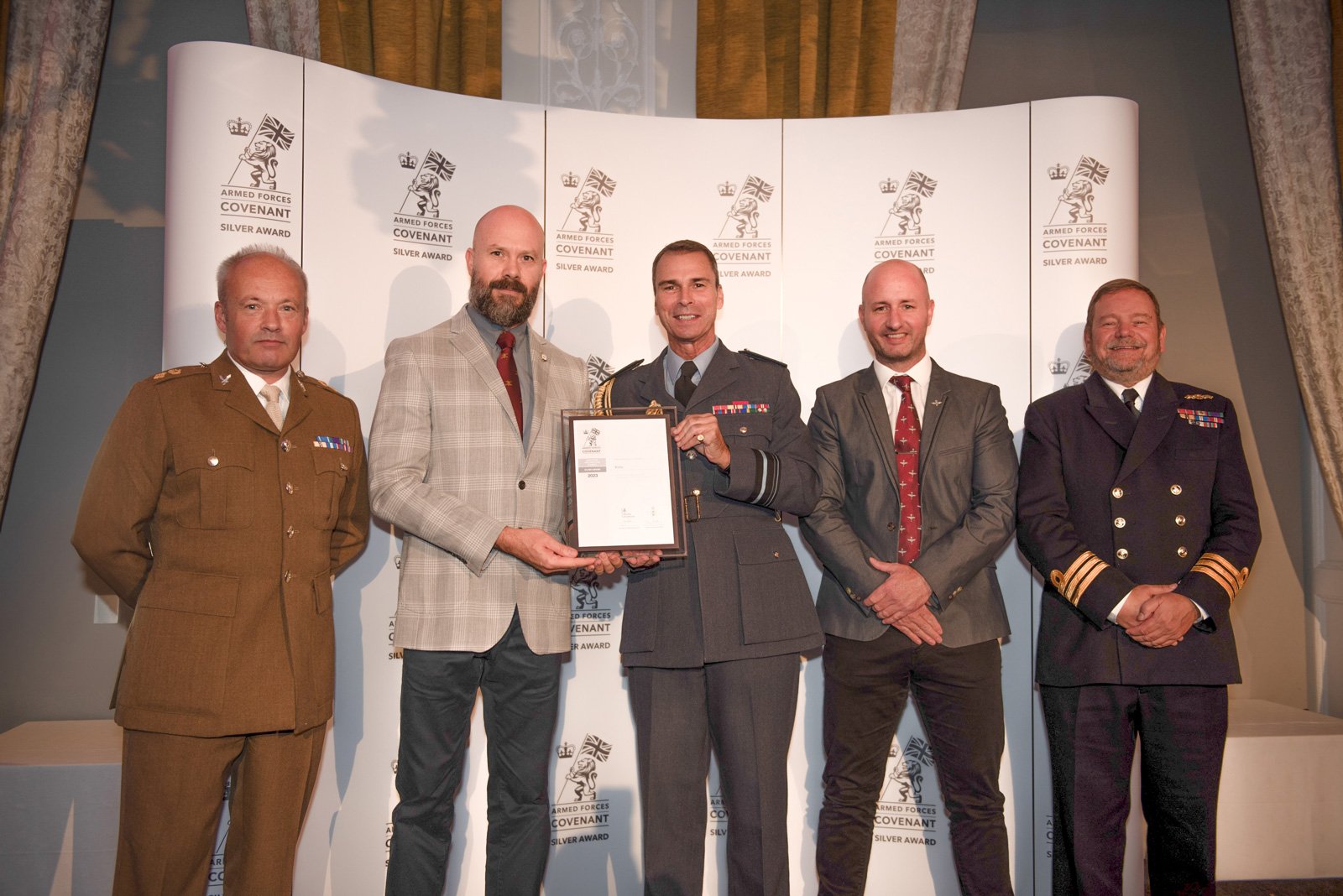 Kinly, the global provider of AV integration and collaboration services and support, is pleased to announce that it has become the first AV company to be awarded the Armed Forces Covenant's Silver Award in the Defence Employer Recognition Scheme (ERS), 2023.
The Defence ERS rewards organisations that pledge, demonstrate or advocate support to defence and the armed forces community. To be eligible for consideration, organisations must have signed the Armed Forces Covenant. This is a pledge acknowledging that those who serve, or have served, in the Armed Forces, and their families, should be treated with fairness and respect in the communities, economy and society they serve with their lives.
Its two guiding principles are that ex-forces members and families should face no disadvantage compared to other citizens in the provision of public and commercial services. Special consideration is also given in certain circumstances, especially for those who have given the most, such as the injured and the bereaved.
To win its first Silver award, Kinly needed to demonstrate that Armed Forces and service personnel are not unfairly disadvantaged during the recruitment process, actively support positive policies towards defence people issues, have a clear mobilisation framework in place and a positive public image. Valid nominations are considered by a selection board chaired by a senior military officer.
Kinly formally received the award on Thursday, 12th October at the Royal Automobile Club, Pall Mall, London. Here, Kinly representatives Justin Paveley, UK Engineering Director, and Glenn Parker, UK Pre-installation Manager, joined up with the Reserve Forces' and Cadets' Association for Greater London to celebrate the success of those receiving recognition.
Justin Paveley, UK Engineering Director, Kinly, said:
"Kinly proudly aids ex-service personnel across the whole of the Armed Forces, including service leavers and reservists from the Army, Royal Navy, Royal Airforce and Royal Marines.
I am delighted that Kinly has become the first AV company to achieve Silver in the Defence Employer Recognition Scheme. It is a fantastic demonstration of Kinly's commitment to supporting the defence industry and I hope that it will inspire other organisations in our sector and beyond to do the same."