Justin Paveley Shortlisted as British Ex-Forces in Business Awards Finalist
The finalists for the sixth annual British Ex-Forces in Business Awards, the Armed Forces community's biggest awards ceremony, demonstrate the depth of talent and value that veterans bring to the civilian workplace.
Shortlisted from a record-breaking number of candidates, Kinly's UK Engineering Director, Justin Paveley, has been nominated for the Engineering Excellence Award.
A former member of The Parachute Regiment, British Army, he brings a commitment and dedication to his role that is hard to replicate. Justin is no stranger to success at awards shows, having scooped the accolade of AV Professional of the Year Award at the 2022 AV Awards. A highly valued member of the Kinly Senior Leadership team, Justin is also the driving force behind Kinly's Veterans Programme, a scheme aimed to provide leavers with a seamless transition back to civilian working life. He also serves as a member of the AVIXA Diversity Council.
Over 15,000 people leave the British Armed Forces every year, creating a unique talent pool. However, an awareness gap and lack of visible role models has presented barriers to service leavers hitting the ground running, while depriving companies of an excellent way to fill their skills gaps.
To tackle these challenges, the Ex-Forces in Business Awards were established in 2017. By promoting the achievements of veterans in second careers, this prestigious awards show shines a light on the veteran talent pool, while increasing visibility of business role models, giving veterans the confidence to pursue post-service aspirations.
The awards have led the way in showcasing the second-career achievements of over 1,200 UK veterans and reservists. This year's awards programme returns to London for the sixth time on 29 June. It has attracted more than 1,100 nominations in a diverse range of categories, with each one emphasising the business case of hiring from the ex-forces community.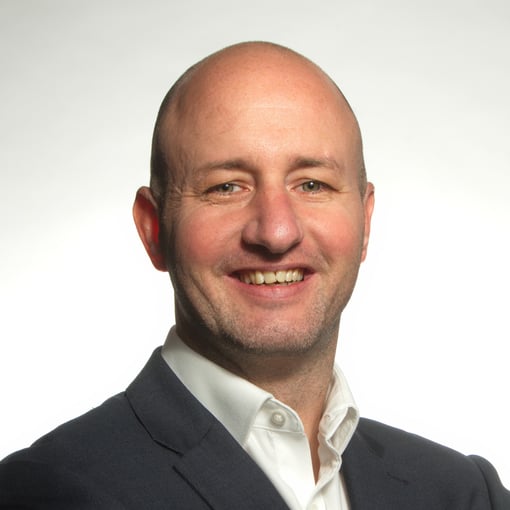 Justin Paveley, Engineering Director, Kinly, said:
"It's an honour to be shortlisted for this award. I'm a strong believer in recruiting veterans to harness the benefits of a military mindset and the transferable skillsets learned while serving, and I'm extremely proud to work for an organisation that champions the recruitment and development of veterans into the AV industry."
"I am consumed with gratitude that I have been awarded this year's AV Professional of the Year. No individual award is possible without an amazing team of colleagues and partners who help deliver excellent results for Kinly, its clients and the industry itself. I'm honoured to be recognised by my peers and the AV Awards, it's a career highlight that will never be forgotten,"
Lt. Gen. Sir Andrew Gregory, CEO at SSAFA, the Armed Forces charity, said:
"As a former Chief of Defence People, I know how important it is to have strong visibility of forces-friendly employers and of veterans who have transitioned into meaningful second careers. These awards lead the way in amplifying that visibility, which makes us very proud to once again be the official charity partner of this important awards programme.
"Our warmest congratulations and sincere thanks go to all those who have been shortlisted for this year's British Ex-Forces in Business Awards. They set such a tremendous example for how military-gained skills and values can be successfully applied across all sectors."
The winners of this year's British Ex-Forces in Business Awards will be announced and celebrated at an awards ceremony at the Grosvenor House hotel's prestigious Great Room, Park Lane. TV presenter and broadcaster Jacqui Oatley, MBE, returns as the host to welcome over 1,100 business and military leaders to the landmark event.
Ben Rossi, founder of the British Ex-Forces in Business Awards, said:
"Six years ago, we set out a vision for a grand showcase of veteran talent to promote to all UK employers the business case of hiring from the Armed Forces community, while also giving service leavers the confidence to dream bigger.
Each year, we are blown away at the response to this programme. The extraordinary achievements displayed through the 800-plus nominations received for this year's British Ex-Forces in Business Awards should leave no doubt in anybody's mind that the veteran talent pool must never be overlooked."