Smart Rooms and Smart Monitoring are just two of our latest developments at Kinly. This week we're demoing these at InfoComm 18, the largest, pro-AV industry event in North America.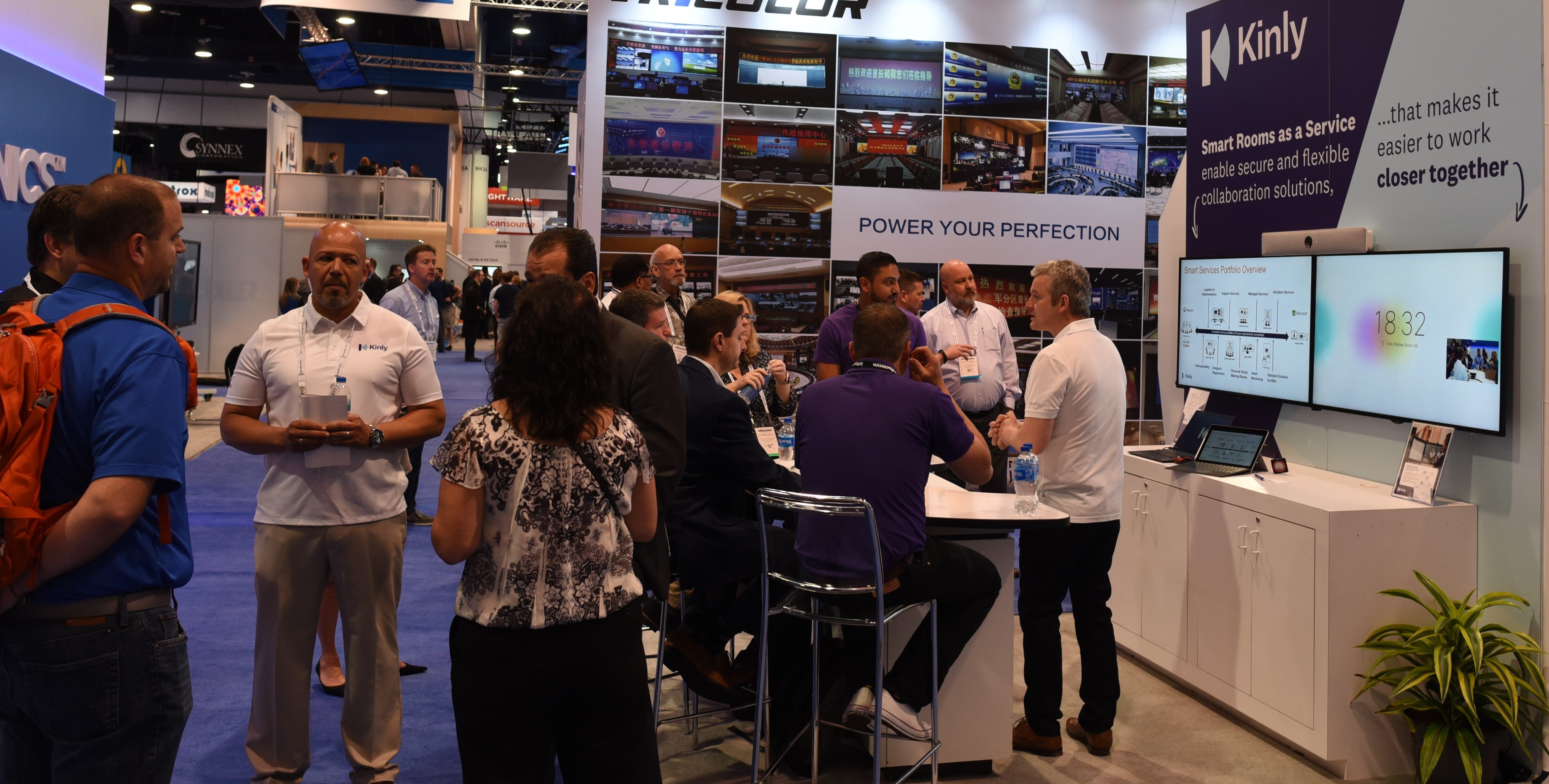 Smart Rooms simplify the way we build and deploy meeting room solutions
Either choose from our standard room designs, or our design team can build a bespoke set of standard rooms specific to your process, roles and workflow. The benefit of this approach is that we build a catalog of solutions, supported by standard and advanced services, that allows you to implement a Smart services framework.
Smart Room products are carefully assessed, tested and only selected if they have a credible and mature API strategy – this is the foundation of Smart Rooms. We use best-of-breed technology and a user-centric design methodology to help you build smart and intelligent meeting rooms.
Smart Monitoring is a secure monitoring and business intelligent platform
Smart Monitoring provides us with the ability to proactively monitor and assess the status, health and performance of your VC, AV and UC devices and infrastructure.
Our Smart Monitoring dashboard provides us with total visibility and control of your VC, AV and UC devices. We measure utilization per device, room, building, city or country – this allows you to make data-driven decisions and efficiently determine where to focus on technology adoption and investment.
Additional services options range from solution design and deployment to completely managing and taking full responsibility for every aspect of the meeting experience.