It's been two years since Microsoft re-branded its enterprise unified communications solution from Lync to Skype for Business (S4B).
Whether it's an on-premise deployment of Skype for Business or S4B as a service through Office 365, we're seeing a surge in Skype meetings from the desktop, enabling end-users to connect with people in Skype meetings on a much larger scale. Now, with the launch of Microsoft Teams (the new chat-based workspace within Office 365) we expect to see continued growth of Microsoft-led collaboration within the enterprise space.
Away from the desktop, Microsoft Surface Hub has taken the enterprise by storm. Through its familiar Windows 10 interface the Hub makes team collaboration more accessible. Combine this with the growing trend of huddle rooms/open spaces, and the resurgence of in-person meetings, where teams want to work together on projects and share content easily. One of the best features of Surface Hub is its built-in Skype for Business client. This makes it easy to combine a digital whiteboarding session with remote participants in face-to-face video meetings with other Surface Hub and Skype for Business users. Bringing together Skype for Business desktop users with Surface Hub in a Skype meeting makes absolute sense. And now with the launch of Skype Room Systems, it becomes possible to connect users by video within your business and share content seamlessly, from either the desktop, Surface Hub or Skype Room System meeting room environment.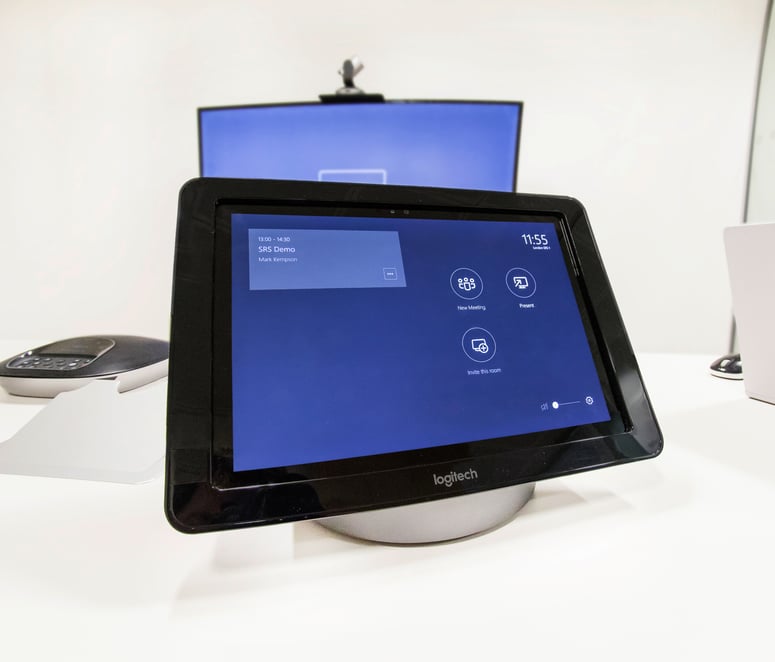 Employees expect to be able to meet with anyone, either with colleagues internally or externally with other organisations. But enterprise users tend to have other technologies in place too, these usually involve non-Microsoft UC environments and when invited to a Skype meeting, some interoperability challenges start to become evident.
We are working with many clients who have deployed Skype for Business and now want to integrate this with their existing communications platforms, extending its collaborative features across their estate. They want the simplicity of Skype for Business but the reality for organisations is that often their current systems won't integrate natively with Skype for Business. We're seeing a growing number of customers who have deployed S4B and Surface Hub but have Cisco, Polycom and/or other standards-based video solutions and want this all to work together in one meeting.
Kinly are a leading visual communication specialist and highly experienced with traditional standard-based video systems, whether current or legacy. In our newly refurbished London Solution Centre, we have deployed an 84" Surface Hub and have created our own Skype for Business meeting room environment with Logitech SmartDock Skype Room Systems bundle. A high number of enterprise and public sector companies have already scheduled a visit to experience a demo in our Skype for Business meeting environments.
During a visual collaboration tour in our London Solution Centre, we're able to showcase the new Logitech SmartDock in action within the meeting room with a chance to experience Microsoft Surface Hub. Our demonstrations include a live call between the Skype Room System and the Surface Hub, utilising the power of Skype for Business. We also explore the interoperability challenges many enterprises face with their existing video conferencing technology and demonstrate how interoperability can be achieved while retaining the native call experience for users on different platforms.
To schedule a visit to our London Solution Centre click here.