Scale, Service and Strategy: Kinly Global Services Target 2023 Success
Servicing a top percentile of enterprise clients, Kinly's Global Services (GS) division provides a 360-degree service proposition. This encompasses programme management, enterprise consultancy, technical standards management, managed on-site (MOS) teams and global support and maintenance. Following significant success last year, GS is focusing on hitting new levels in 2023 with a strategic plan to extend reach, enrich skill sets and enhance existing teams.
GS more than doubled its headcount in the last year. This was driven by heightened demand for maximum standardisation, management and support of international AV UC technology estates. Now in 2023, GS is committed to replicating this success across the APAC and US regions by growing and consolidating its team while building on relationships with existing customers who currently include UBS, Deutsche Bank, Willis Towers Watson and more.
The year started with a large project win to install, manage and support AV workflows for a leading pharmaceutical enterprise committed to transforming the face of healthcare. The business was looking for a global team that could meet its international, regional and local needs by providing project service and support across 13 countries. The holistic GS service wrap is the perfect fit for this model and the programme has enormous potential to grow to over 35 countries.
A key area of service improvement - and a major goal for the GS team - is to increase the scope of the Customer Service Manager (CSM) team across every area of service, including project management. All GS clients gain access to a dedicated CSM who have an encyclopaedic understanding of their projects and teams. By increasing their knowledge and enhancing their visibility, Kinly provides its customers with complete peace of mind that instant, expert support is only a phone call or email away.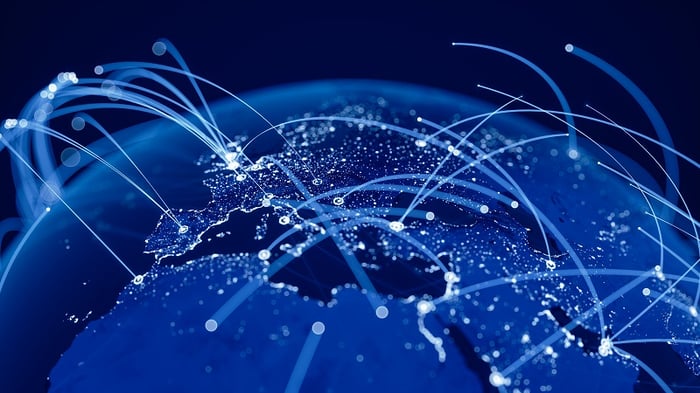 The GS team has also been strengthened by the appointment of Patrick Lucariello as US GS Manager. Patrick has hit the ground running and is driving engagement and customer success across the growing US team and wider business. With more exciting appointments on the horizon, GS is well-positioned to scale its international teams in response to customer demand.
In addition, and in line with its commitment to expanding its US presence, GS will be opening a new US premises in the coming months. This will be a dedicated operational centre, providing a home for our ever-expanding team with rack building and integration facilities.
Jody Moffat, Head of Global Services, Kinly, said:
"The Kinly GS framework is proven to deliver results for global teams operating in multiple locations and cities. We have identified additional key areas to bolster this arm of the business. These include developing the APAC team, the opening of a brand-new service hub, additional managed on-site teams and a worldwide recruitment drive to attract the best possible talent.
These are exciting times for Kinly and GS. We look forward to continuing to provide exceptional levels of service and engagement for our global client base."
With a fast start to 2023 and big plans to capitalise further, it's shaping up to big year for the Kinly GS team. If you are a global enterprise looking to optimise consistency across your global AV UC estates and services, get in touch with your Kinly Account Manager today or contact our team here.