Kinly reaches new heights with Global Services
Kinly, a leading AV systems integrator and remote collaboration provider, reaches new heights with its Global Services (GS) proposition following a series of new and existing customer wins from enterprises looking for global consistency.
Jody Moffat, appointed as Head of Global Services earlier this year, has helped develop, define, and adapt Kinly's portfolio to include new technologies and new ways of working. Some of these services include a customer embedded Network Operations Centre (NOC), new GS specific tools, and Kinly's events-as-a-service offering, which saw Deutsche Bank's 83-person global Events-as-a-Service team win 'End-User Team of the Year' at the AV Awards.
Kinly's Global Services proposition is a suite of services designed to enable enterprise clients to implement and support standardised AV solutions across their organisation in a more scalable and cost-effective way.
Delivered by a global team of specialists located in key offices worldwide and a global network of partners, the offering addresses AV consultancy and design, managed-on-site services, events-as-a-service, programme management, project design and delivery, and includes a 24-hour, follow-the-sun support service, which features over-the-network support capabilities.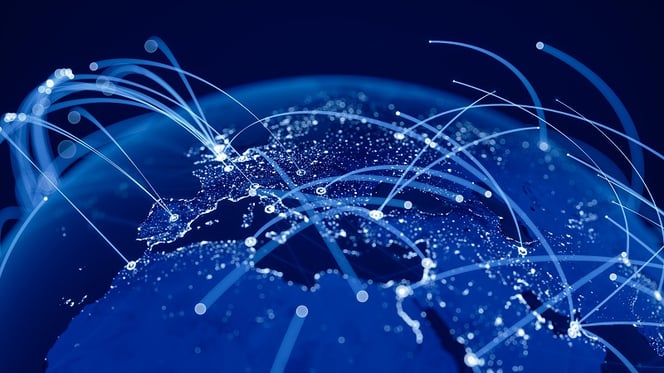 To support the growing demand from enterprise-wide engagements, Kinly opened operations in the DACH market earlier this year. In addition, the business welcomed several new customers to its GS portfolio, to support the delivery of a range of strategic programmes to drive greater workplace collaboration, employee productivity and customer engagement.
Kinly was awarded one of the largest ever AV contracts to date, by a global investment bank that was looking for one strategic partner to deliver and maintain AV systems across its 659 locations worldwide. Other examples include a global bank standardising event and broadcasting services globally; and a globally recognised law firm requiring maintenance and support services across EMEA and the US.
Over the past 12 months the global services team have delivered over 400 projects across 37 countries; doubled its Managed Onsite teams (MOS) to 317 people, with the most significant expansion seen in APAC, specifically Beijing, Shanghai, Tokyo, Sydney, Melbourne, Pune, Chennai, and Noida to name just a few; appointed several senior management and operational staff across APAC, EMEA and the US; and continue to provide support and maintenance services in 57 countries across 713 cities worldwide.
Jody Moffat, Head of Global Services, comments - "I'm extremely proud of what we've accomplished this year. The GS team is a unique set of individuals who are highly skilled specialists in their field. Our 'one team' approach ensures that our clients receive a consistently good service no matter where they are in the world. They work in close partnership with our clients to provide trusted advice and innovative solutions to some of the challenges our customers face daily.
It's been an absolute pleasure working with the team, our customers, and our partners this year, and I'd like to say a big thank you for their true collaboration and partnership. We look forward to deepening our relationships with clients across the globe in 2023, with a core focus on strengthening our operational capabilities in North America."