Kinly – a leading global specialist in video collaboration services, headquartered in Amsterdam – has completed the acquisition of AVMI - establishing one of the industry's leading global service providers.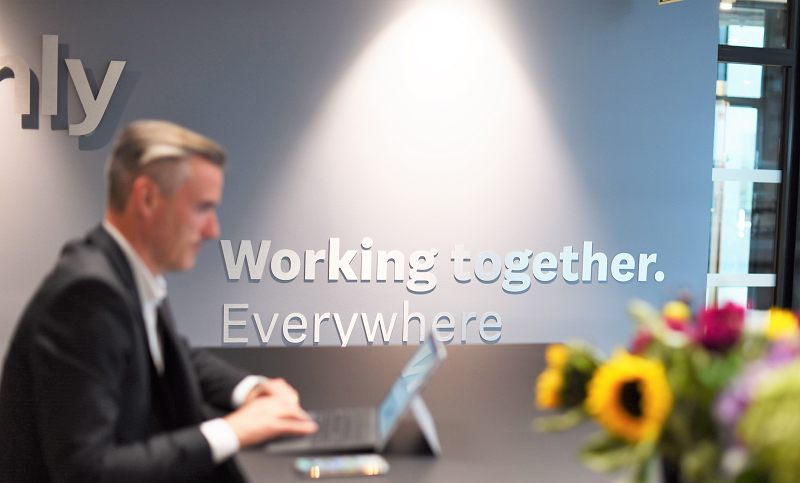 Since the official announcement in June, the integration has been successfully completed after the appointment of Tom Martin, the new Managing Director of the UK, and the unveiling of a newly launched website that reflects the two companies' combined solution and service offerings.
Tom Martin will be responsible for overseeing the company's operational capabilities across the UK as part of his role as the Managing Director of Northern Europe. Tom is a seasoned industry professional with over 13 years in technical operations, service and support positions. His in-depth knowledge about the collaboration industry and direct involvement with customer representatives in dealing with their technology challenges has provided a unique platform to guide Kinly on its current growth trajectory.
Commenting on the acquisition, Tom Martin says – "The combination of Kinly's now 1200 employees and being the No.1 UK player in our field is an unparalleled opportunity, both for our UK and international client-base, as well as our employees. I'm pleased to see the positive response from our clients to the new combined offering from Kinly being a full-service visual collaboration and communications provider.
We continue to fight our way through COVID as does everyone else but see a huge demand for collaboration solutions and services, and expect to see an even bigger boom when a vaccine helps to normalize things again."
Gisele Mast, Kinly's Chief Product Officer says – "We are excited to further drive Kinly's solutions and services that connect the virtual and physical workspaces with AV and videoconferencing technology. For us, enabling users and unburdening IT and Facilities is the top priority, and with our own product development we enhance and optimize usability and functionality of the leading technologies in the market. Kinly's vertical specific cloud based solutions for Government, Healthcare and Higher Education; the Solution Configurator; Smart Monitoring and Room-as-a-Service propositions are all great examples we look forward to now share with the combined client base of the two companies."
Following the acquisition, Kinly is even better positioned to align with how people are choosing to live and work in modern times. This includes facilitating healthier relations between work-life balance and more remote working, which also lends to potentially more environmentally friendly scenarios.
Despite challenging times for the industry due to the impact of COVID-19, the business has seen an incredible uplift in demand for high quality and secure collaboration technologies as well as AV solutions that optimise the physical workspace, helping to perfectly position Kinly for the new hybrid way of working.
Kinly will continue to focus on its strengthened ability for standardised global rollouts with its newly named 'Global Services' proposition - formerly known as Global Enterprise Framework at AVMI. Through the acquisition, the business expands its global reach with the combined entity now serving a customer base of more than 2500 organizations, in over 125 countries throughout Europe, USA and APAC.
To find out more about Kinly's new global proposition visit its new website,