Planet comes first with Kinly's green initiatives
Choosing the right partner for your technology needs is an undertaking that requires a lot of box-ticking – an experienced, proven track record often being high on the list of priorities.
However, with the world's limited resources now a prominent message in our daily lives, a company's green and sustainability credentials can be just as much a decision maker as business relationships and marginal gains. Many businesses now operate a policy of working with suppliers who operate with a sustainability mindset – and Kinly is no different – but our commitment to reducing our own carbon footprint goes way beyond being selective in our business partners.
Here at Kinly, we are committed to running at maximum efficiency – not only with our internal process and technology, but also with how our operations affect the planet. Our 'Green' initiatives are broad and far reaching. In our offices, we operate a policy that includes recycling of anything that is possible; from delivery pallets and waste to battery disposal and energy-efficient HVAC. The energy efficiency of our offices is a prime concern, with 70% of energy used in our EU offices coming from renewable energy. London is already 100% operational on renewable energy, with our Scotland office expected to reach this milestone by Q3, 2022. Other offices around the globe are following this example, with our North America offices aiming for wholly renewable power by 2025.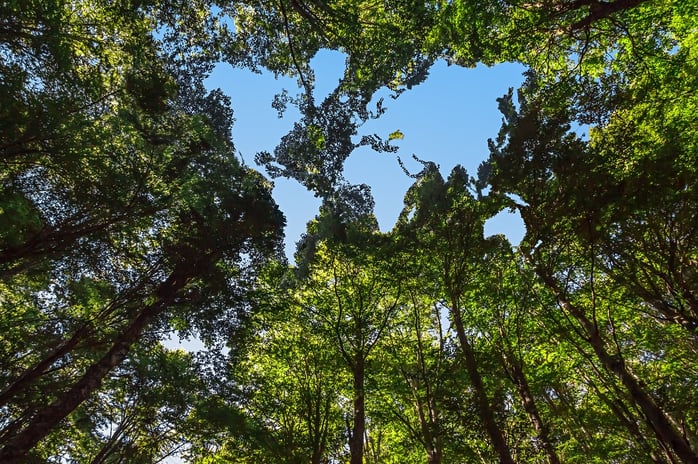 How we get around has also prompted alternative transport initiatives that are both tax efficient and an excellent way to reduce Kinly's carbon footprint. We were one of the first businesses to encourage a cycle to work scheme. Our fleet vehicles have GPS trackers with telemetrics which encourage drivers to drive with care and within speed limits. We also have a three-year plan to refresh our existing fleet with hybrid or electrical vehicles, while also encouraging staff with hybrid or WFH roles which, of course, takes vehicles off the road.
Kinly has the credentials to support our green ambitions. Our commitment to sustainability has seen us gain ISO 14001 accreditation. We also contribute to BREEAM (Building Research Establishment Environmental Assessment Method) a leading methodology that ensures buildings are compliant when it comes to sustainable construction, operation and design.
We are also committed to WEEE (Waste Electrical and Electronic Equipment Recycling) programme – where Kinly has partnered up with a charity to take equipment and reuse within local communities.
Of course, when it comes to environmental sustainability, we also want to help our customers enhance their green credentials. One way we can do this is by reducing the need for business travel. Whether commuting to and from the office by car, or flying around the world for sales meetings, business travel is a huge contributor to carbon emissions and greenhouse gases. Nevertheless, human contact often plays a key role in conducting business, especially at executive level, so there is a need to reduce physical presence while maintaining effective channels of communication.
Our UCC solutions provide the necessary technology to facilitate remote and mobile working, as well as simplifying virtual meetings and online collaboration. Moreover, we endeavour to supply products and solutions that are energy efficient.
Naturally, we opt to work with suppliers that demonstrate a similar commitment to the environment and develop appropriate environmental management systems, but we are acutely aware of our own efforts and the benefits we can all achieve together. When it comes to helping to protect our planet's resources – Kinly can-do.