Kinly appoints Joe Edore as US Managing Director
Kinly, the global provider of AV integration and collaboration services and support, has today announced that Joe Edore has been appointed as the new Managing Director for the US region.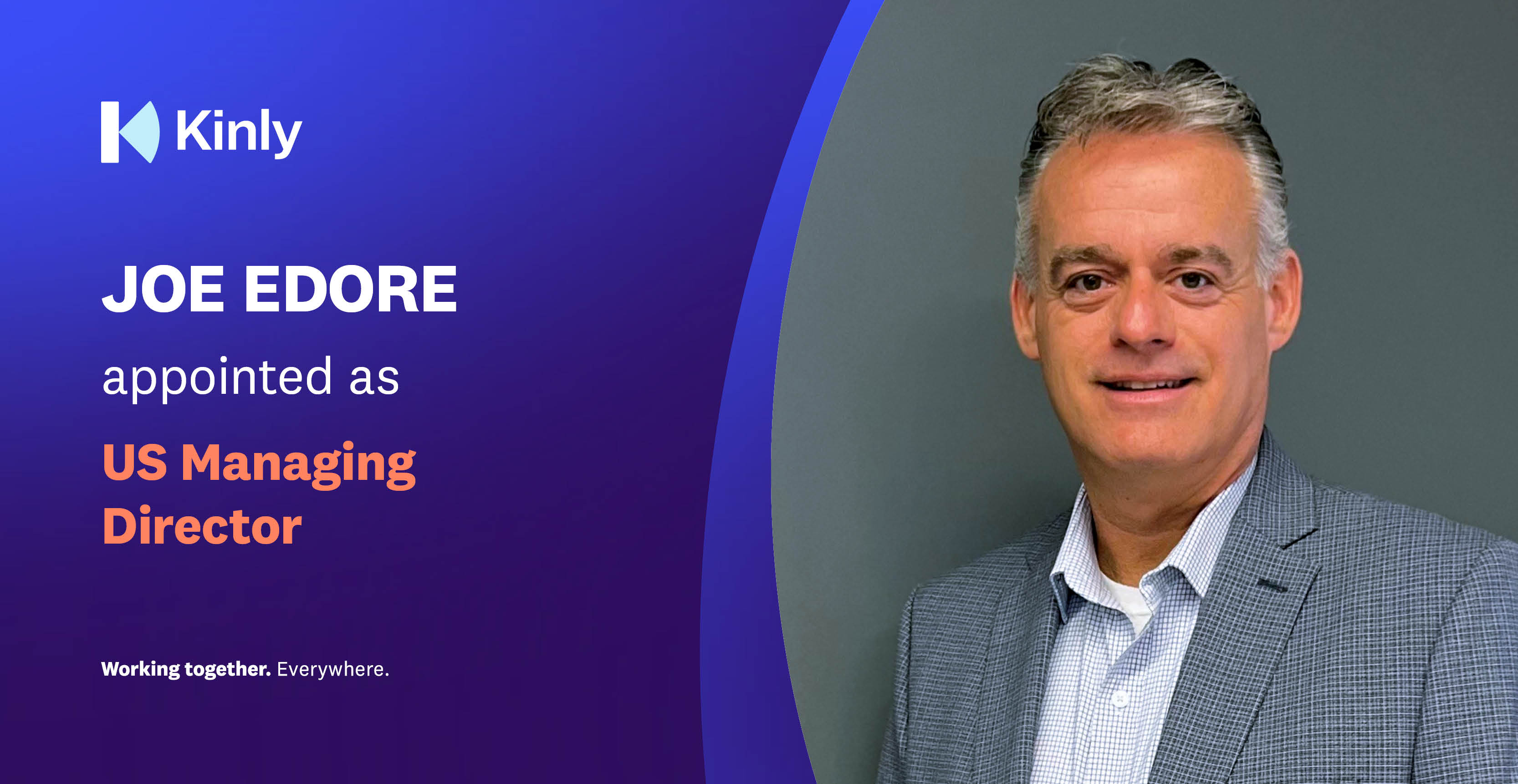 Joe Edore joined Kinly earlier this year as Senior Vice President of Project Delivery and will now take over the role of Managing Director. The move comes as part of a planned transition from current MD, Vel Johnson, who will be retiring at the end of the month. Based in New York, Joe will report to CEO, Tom Martin.
Joe, who has more than 25 years' experience in the IT services sector, previously held senior positions at ConvergeOne, SPS and Consultedge. In his new role, he will be responsible for delivering consistent growth through a focus on selling solutions, whilst also enhancing and diversifying Kinly's product portfolio. His priority is to build on the existing client base in the US and allow Kinly to provide a truly global, unified experience for customers.
Like his predecessor, Joe firmly believes that a company is nothing without its people and will be focused on fostering a working environment that allows his team of experts to thrive.
Speaking on the promotion, Tom Martin, CEO Kinly, said:
"Joe's wealth of experience, and passion for AV makes him the perfect choice to lead our US operations into the future. With Joe at the helm, I am confident that Kinly will continue to thrive in the dynamic collaboration technology landscape.
"I am also profoundly grateful to Vel, who not only led us with distinction during his tenure, but even came out of his first retirement to rejoin us. His wisdom and dedication really have been invaluable to our journey."
Commenting on his appointment, Joe added:
"I am honoured to take on the role of US Managing Director. Kinly shares my belief in the power of providing AV solutions that enable clients to realise their fullest potential through world class collaboration, and that's what drew me to the company. AV is not just a part of our services; it's our purpose, and I'm very excited to take on the new challenge of sharing that message with the US market.
"I am committed to building on the strong foundations set by Vel and leading our talented team to even greater heights. Together, we will continue to provide our clients with the very best collaboration solutions."
Vel Johnson also expressed his gratitude and reflected on his tenure saying: "It has been a privilege to be a part of the Kinly family – so much so that I cut my first retirement short to come back. I have every confidence in Joe's ability to lead the US operations to new horizons. I wish him, and all my cousins continued success."