Keen will support the UK and Ireland sales go-to-market strategy to help maintain, develop and grow existing and new customer relationships.
Kinly has appointed Matt Keen as its Commercial Director of the UK and Ireland, where he will be responsible for maximising revenue and margins across the UK and Ireland P&L, whilst building on and maintaining strong relationships with manufacturers, suppliers and partners.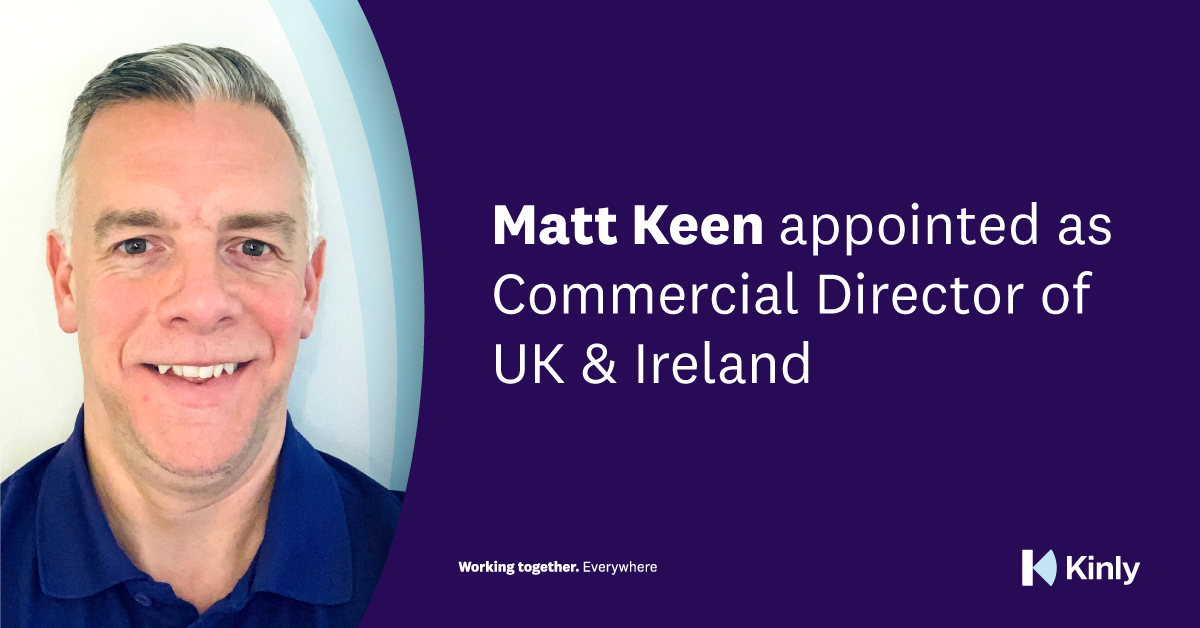 Matt has over 20 years' experience in tech sales and is well known within the industry from previous senior roles within Kinly and at Tech Data Maverick. His experience and strong network of relationships within the channel, coupled with his knowledge of Kinly's existing and future propositions perfectly position him for this role.
"Leveraging Kinly's incredibly strong manufacturer and supplier community, supporting our excellent people and spirited teams, providing real commercial value with and for our clients defines this role for me. I'm looking forward to an exciting 2022 and beyond." – Matt Keen, Commercial Director UK&I, Kinly
"I'm delighted to have Matt step into this incredibly important role for Kinly. He will undoubtedly impart his love for Kinly and a "what we do best" approach in leading our commercial division to further support our highly successful sales organisation, delivering value-adding solutions and services to and for our clients." Tom Martin, Managing Director of Northern Europe & Interim CEO, Kinly