Kinly, the global provider of AV integration and collaboration services and support, has today announced that Taj Ghere has been appointed Managing Director for the UK region.
Taj brings 22 years of growth and operational expertise to the role, following a successful career leading the finance function at some of the world's leading IT and technology specialists — including Nortel, Dell and Agfa Healthcare.
Taj originally joined Kinly in 2020 as Group Finance Director and will now move into the MD of the UK role.
With Kinly projecting significant growth and expansion in the year ahead, including the recent opening of new offices in Germany and Switzerland, Taj has committed to a new transformation programme to improve internal processes, boost efficiencies, and ensure the best experiences for Kinly customers.
In his former role, Taj has already been working very closely with the UK leadership team to steer the business through the challenges brought about by the pandemic and global supply chain disruption.
Now, as Managing Director of the UK region and as a member of Kinly Exec Board, Taj will also be responsible for supporting and executing the global vision of Chief Executive Officer, Tom Martin, across this vital region.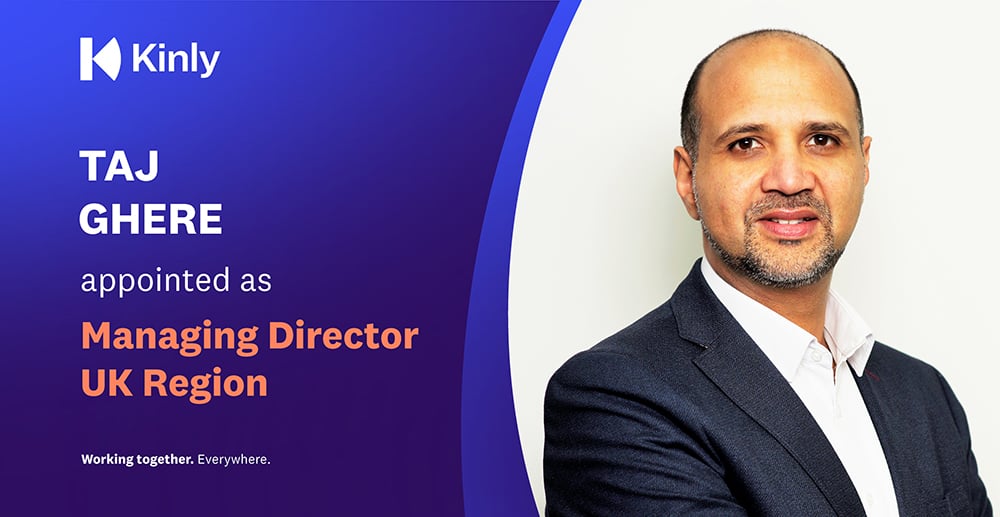 Speaking of the new appointment, CEO, Tom Martin, says: "I am delighted to have Taj in the role of Managing Director. At Kinly, we believe that great things happen when people work together, and Taj truly embodies this.
"Taj already understands how our business operates and the value that our solutions add to customers and the wider AV industry. He is a proactive individual who truly believes in collaboration and teamwork; with him at the helm we can develop and grow the business in ways that benefit Kinly and its customers both now, and in future."
Commenting on his appointment, Taj Ghere added: "Kinly's strength comes from its people. I'm a big believer that a company's team, and the culture that surrounds them, plays a vital role in its growth and future success. For me, the managing director role represents a great opportunity for me to work more closely with our award-winning team, understanding their challenges and pain points, and discovering new ways we can develop and grow together.
"I'm looking forward to supporting the growth and development of Kinly's solutions and brand, as well as understanding what change we can implement that will benefit not only the business, but also each and every individual across our organisation. That's what really motivates and inspires me — working together as a team to build on our existing success and steer the company forward in 2023."