Kinly UK team achieves Pexip's Highest Client Retention rate across the EMEA channel in 2021, as minutes on the Pexip by Kinly video conferencing platform surpass a record breaking 130 million in the UK for the first time.
The award recognises Kinly, one of Pexip's most valued and longest serving global strategic partners, for its "outstanding" performance and devotion to customer support, while adapting quickly to challenging market conditions. It was presented at the 'Pexip EMEA Partner Community Summit 2022', hosted by Pexip's President of EMEA, John Harald Grønninges.
Founded in Norway, and with a partner base exceeding 300*, Pexip offers an extensive catalogue of innovative video-based solutions which extend video strategy beyond standard UC comms, bringing seamless interoperability between popular video conference systems, including Microsoft Teams, Google Meet, and Skype for Business. Pexip solutions are used in more than 190 countries and is the platform of choice for more than 4,400 leading enterprise and public sector clients (including 15pc of the Fortune 500), appealing to those where quality, reliability and security is critical.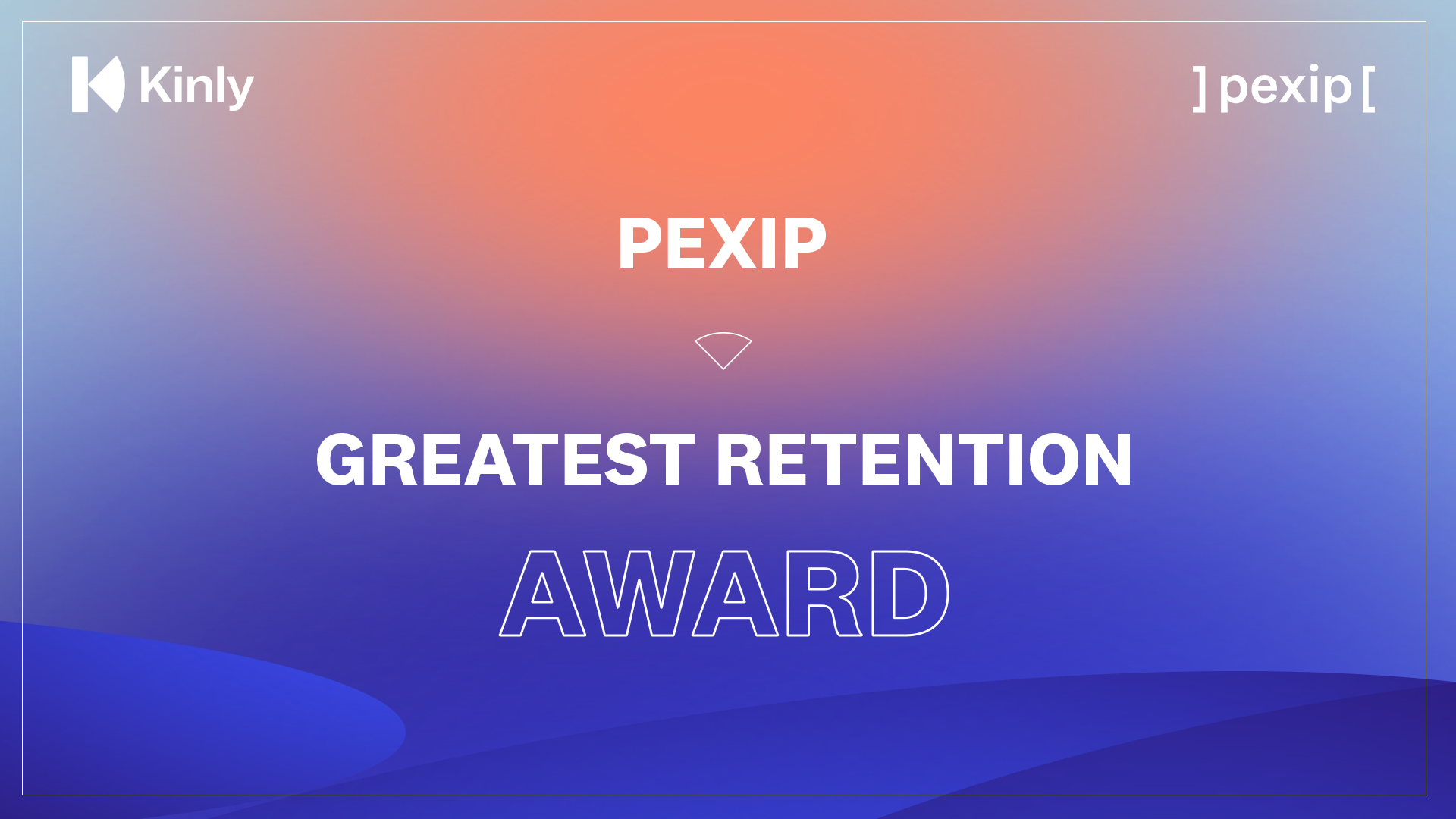 As a global strategic partner, Kinly is one of Pexip's most successful and respected advocates in EMEA and is deeply aligned with Pexip's three main business strategies: Video Innovation, Connected Spaces, and Secure SpacesBacked by Kinly's uncompromised and unrivalled focus on providing market leading support and services to its customers, Kinly continued to retain and extend its base, with users recording 130 million minutes of videocalls in the UK on its 'Pexip by Kinly' platforms** in 2021, an all time high.
With active accounts ranging in several verticals including government, judicial, public services, retail, healthcare and financial services, Kinly's team has excelled in the level of support provided to both new and existing clients, responding immediately to the challenges of the pandemic and to address the current and future needs surrounding remote and hybrid working.
Simon Watson, Cloud and Video Services Lead for UK and Ireland, commented: "We are delighted to receive this award, which is a testament to the devotion and commitment of the Kinly UK team in ensuring our customers are happy and well looked after at all times. Achieving the 'Greatest Retention Award' is the icing on the cake."
He continued: "We are seeing more and more examples of how video can be used to improve operational efficiencies within an organisation, from helping businesses engage with their customers over video, to secure multi-platform integrations and solving interoperability challenges, helping our customers to be more successful is what we do."
A spokesperson for Pexip added: "One of Pexip's longest standing and most respected partners, Kinly UK has excelled again in 2022. A game-changing pandemic turned the communications world upside down in a matter of months and as usage increased exponentially, so did the expectation of users. Being able to quickly adapt was critical to retaining customers. Kinly has proven once more that regardless of the industry sector, a genuine customer approach is the only way to retain your best customers and exceed growth expectations."
*300 Partners globally
**Figures between February 2021 and February 2022.