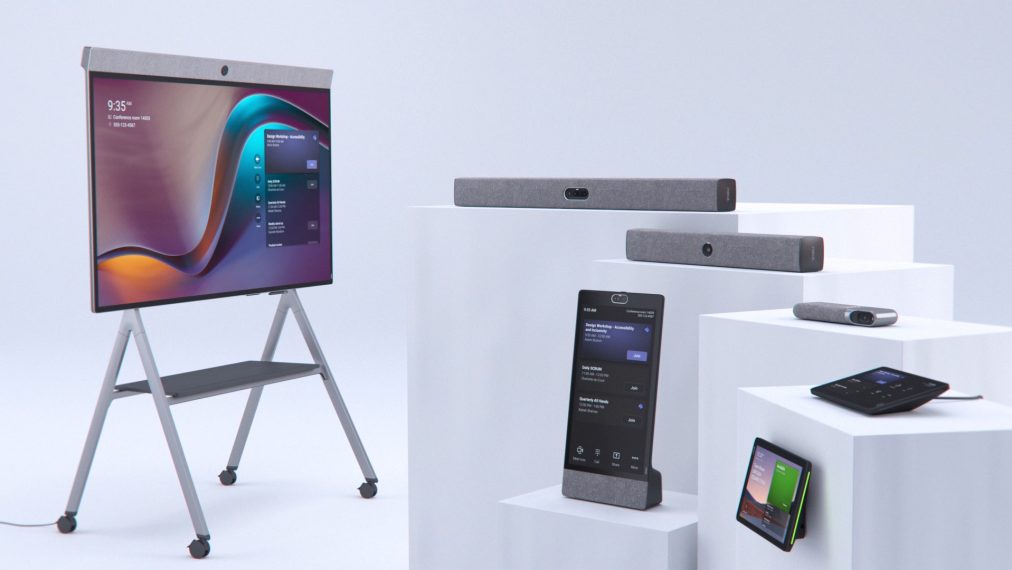 Kinly announces certification with Neat, accelerating its position in the video conferencing market.
Kinly has partnered, globally, with Neat, a provider of video technology that delivers rich and meaningful video meeting experiences to today's hybrid workforces, workplaces and workstyles. Neat was founded in Norway and launched its first products in late 2019. Neat just recently announced certification for Microsoft Teams Rooms, a move that will further strengthen their position in the field of video collaboration.
Adoption of Microsoft Teams has grown massively during the pandemic, and it is today among the most used collaboration platforms. Van Der Brand believes this will translate into great opportunities for Neat, and Kinly is well prepared to join in on that journey:
"With a Teams certification in hand, we have expectations that Neat will be among the leading players in The Netherlands for equipment for meeting spaces based on Microsoft Teams Rooms. Neat has a genuine understanding of the users of video conferencing and has proven to be at the forefront of technology development. So, with the MTR certification, this will be very exciting!" says Microsoft Centre of Excellence Team Lead in Kinly, John van den Brand.
"As Neat's first global partner, Kinly is very excited to see that the Neat Board, Bar and Pad are now also onboarded in the Microsoft family. These pioneering devices will now natively run Teams and Microsoft Teams Rooms for Android. This will give even greater opportunities and will further strengthen our partnership." Jean-Paul Lemmens, Global Procurement Director at Kinly explains.
For Neat, it will be important to still have Kinly on the team on the further journey:
For Neat, the partnership with Kinly is important to accelerate its journey. "Kinly is an important partner for us as we add the Microsoft Teams capabilities Like Neat, Kinly stands for quality and exceptional service, and our close collaboration will be instrumental in supporting the proliferation of Microsoft Teams in the Netherlands," said Simen Teigre, Chief Executive Officer, Neat.
Anders Bech, Product Specialist at Neat, explained that the way Neat and Kinly has worked together has taken a quantum leap forward since early 2020. "Virtual meetings, hybrid work environments, and digital collaboration are not just results of the global pandemic – they are here to stay. It is great that we can now invite Microsoft Teams users to experience the Neat stylish and uncomplicated product portfolio. Besides being extremely simple to install, set up , and use, Neat devices all come with powerful, patent-pending, cutting-edge capabilities. Neat Symmetry is a patented technology that enables users to move around the room freely while remaining framed on screen, and Neat Boundary enables users to define their meeting space by setting a virtual width and depth. The combination of Neat and Teams will create a state-of-the-art digital meeting experience," concludes Bech.