Love of sci-fi sparked my interest in tech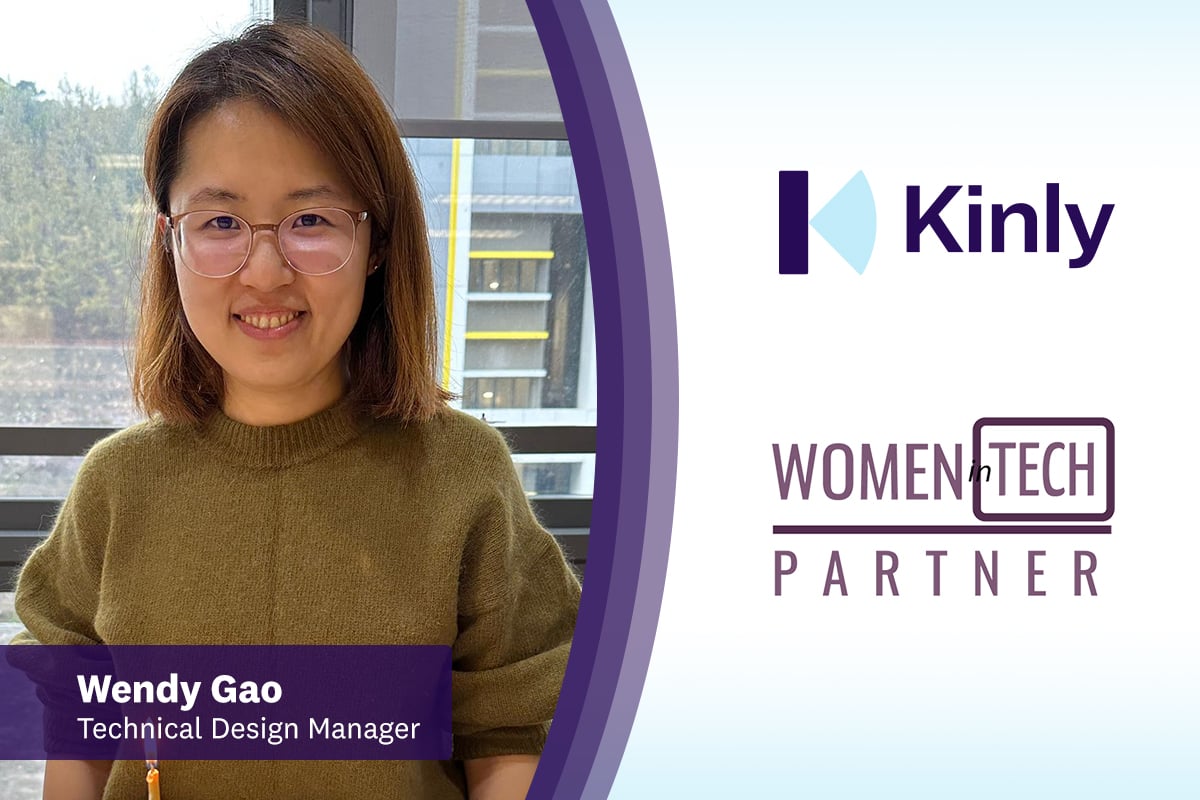 This blog post continues our series of articles celebrating Kinly's new partnership with Women in Tech, in which we talk to our female employees about their experiences in the technology sector and what advice they'd offer to others.
Today, we meet with Wendy Gao, Technical Design Manager, Asia-Pacific (APAC) to find out what drew her to the tech sector and what advice she would give women at the start of their careers.
What does your job role involve?
I provide technical advice and solution design for clients across a range of audio-visual (AV) and unified communication solutions. I work closely with the sales teams to offer technical expertise and know-how to provide bespoke solutions for our customers. I also manage the technical team resource in APAC.
What made you choose a career in technology?
I've always been interested in technology. Right from an early age, I was addicted to science fiction — in books, movies, magazines and graphic novels. I just love sci-fi! Perhaps it's little wonder that I decided to major in technology when I went to college. In fact, both my Bachelor's and Master's degrees are tech-related.
Does the tech sector have a problem with equal opportunities?
Yes. There is still a stereotype that a career in IT or technology is just for men although I'm pleased to say that it's definitely changing. From my own personal experience, I still think women are underrepresented in the tech sector, although I do think we're making progress.
What would entice women to study technology-related courses?
You have got to generate interest in technology from an early age. For me, it was sci-fi. It made me want to know more about engineering and technology…to try to comprehend how what was presented as 'science fiction' could become 'science fact'.
But it's no good fostering an interest in science, technology and engineering if there's nowhere to go. That's why we need more job opportunities for women — regardless of whether they have a technical background or not. For me, being interested in tech should be enough to get your foot in the door.
What advice would you give to women at the start of their careers?
I'm a great advocate for education. Working hard and getting the right qualifications can open so many doors. But it's also important to take a step back and look around at the wider world beyond education.
Explore the industry. Take a look at the latest innovations. See where technology is making a difference so that you can better understand what is happening in the real world. After all, technology is changing fast. Just look at the impact generative AI has made in the last year or so.
Above all, my single piece of advice to any woman at the start of their career would be: Believe in yourself.