It's safe to say that the traditional office working environment will never be quite the same as it was before the start of the pandemic. Many office workers have now been working from home for over a year, with some expecting to never return to the office full-time.
Flexibility has become the most prevalent trend amongst the global workforce. A survey carried out by Cisco showed that 98% of participants believe they will have meetings with other people joining from home, while 53% of large organizations are planning to reduce their office footprint. With that in mind, having video conference systems dedicated to personal and home working environments could be hugely beneficial for organizations and their employees.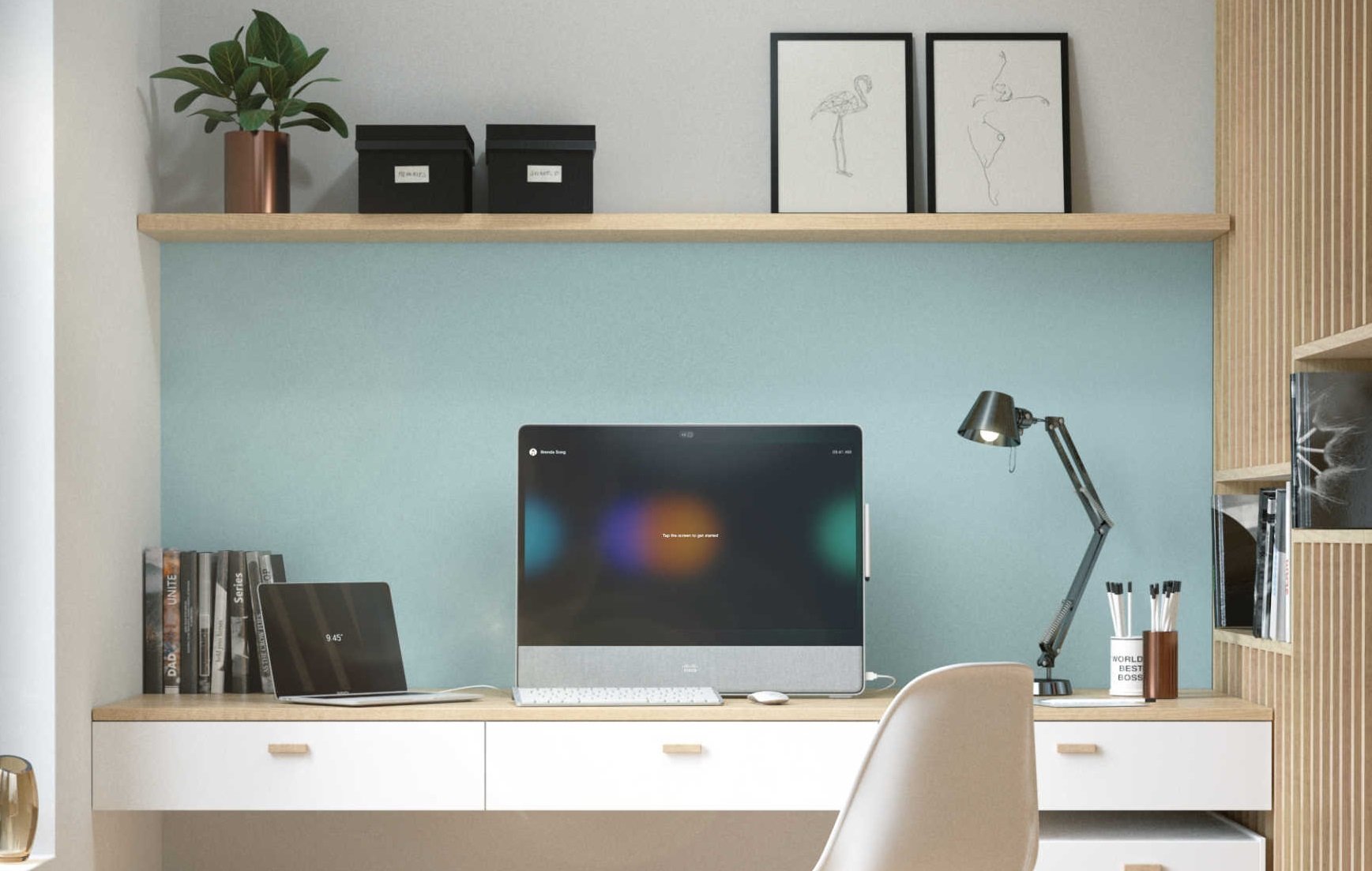 Driving a need for dedicated personal video conferencing systems
The last 13 months have seen many workers moving to temporary home offices, which are becoming more and more permanent as time goes on. As many employees now expect to work from home for at least some of the week, a growing percentage of the workforce are creating dedicated home office spaces or even going to the extent of moving to a new property to accomodate the need for an extra office space - having been frustrated with their kitchen table or bedroom being the main workspace during the pandemic. With employees investing personally to this extent to take advantage of the hybrid working movement, is it time for organizations to also invest in those employees who need a dedicated video conferencing system for the home office?
Most are using application based video conferencing tools combined with either the in-built or an external webcam, which is sufficient in alot of cases, and we wouldn't have got through the past year without them. But there are many who are becoming frustrated as they learn running back to back video meetings purely from their PC each day isn't always optimal. Doing everything on one device (especially if an old or small device) can impact the quality of the video meetings and also limit your screen estate if you don't have at least one extra monitor. Many of us like to multi-task during some of these meetings but trying to work on other applications whilst running a bandwidth heavy video call at the same time, sometimes with just the one screen, can be a slow and painful experience at times. With that in mind, it's key to have feature-rich collaboration tools that employees can use intuitively, providing a flexible and seamless working environment that you would expect in the corporate office.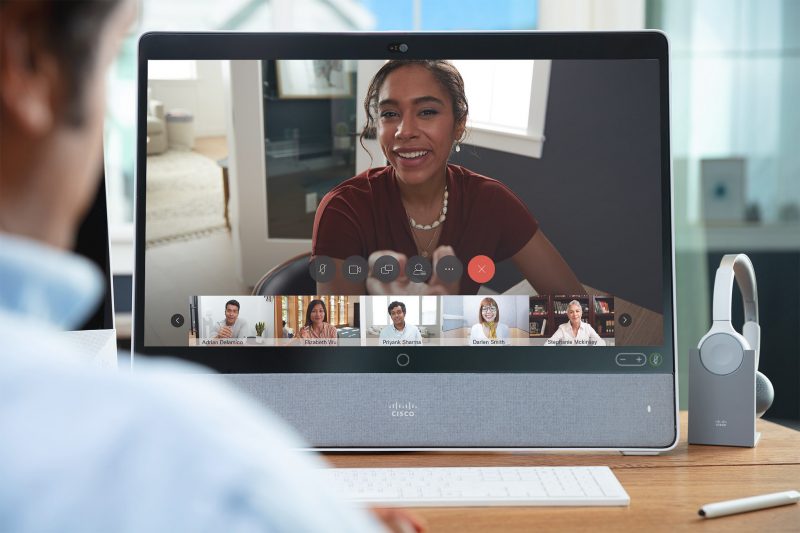 With a hybrid workforce set to become the future, flexible collaboration systems are necessary to support remote workers and help to plan for a safe return to the office.
So to summarize, here are some the benefits of using a dedicated video device for calls:
Free's up users' PC - meetings are not tied to a laptop
Superior video quality, making users more comfortable and more likely to keep 'video-on'
Added screen real-estate for better screen sharing experiences and users can be more productive
Video devices provide an immersive experience for employees, reducing 'video fatigue'
Hybrid workplace devices from Cisco
Cisco have released a range of devices designed to tackle the communication challenges that arise from employees being in different places. A range of new Webex devices have been designed to help facilitate the hybrid working model, providing the best possible video conferencing experience whether you are at home or in the office.
As organizations have been forced into speeding up their digital transformation strategies and hot-desking comes back into play, it has pushed for the need for workstations to have the right equipment that can adapt to whoever is sat there - and be able to connect them by video to home workers. The devices from Cisco can help to do just that.
The Webex Desk Pro device is an all-in-one collaboration device with a 27-inch 4K display, 71-degree HD camera and superior sound system. It has the ability to minimise background noise, and the user can drag and drop items on to the screen during a video conference to customise the screen as needed. Seamlessly integrates with Webex Meetings or can be used with any other video-conferencing platform by connecting to your laptop.