Kinly achieves Cisco Gold Provider, globally, for 3rd consecutive year
Kinly – a leading AV systems integrator and remote collaboration service provider – is proud to announce that its commitment to delivering value and expertise to customers through Cisco solutions, has seen the company achieve Cisco's Gold Provider accreditation across the globe for a third successive year.
Cisco's Partner Program is designed around four primary roles partners play (Integrator, Provider, Developer, Advisor) and three levels of engagement (Select, Premier, Gold). Businesses are rewarded based on how they deliver comprehensive value to customers throughout the lifecycle but must also demonstrate a measurably high level of customer satisfaction. Cisco's Gold engagement is the industry-recognised cornerstone of the Cisco Partner Program and offers the highest level of Cisco expertise across enterprise architectures.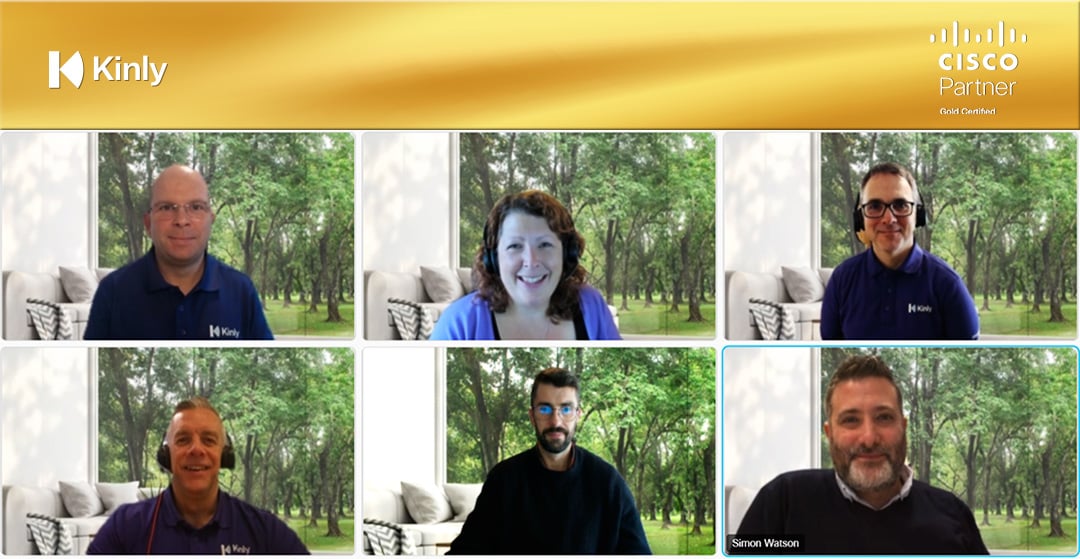 To be eligible for Cisco's Gold Provider Status, companies must have a global Network Operations Centre and support, Cisco and ITIL certified employees, a customer success practice, managed services interlock, and a minimum of three Cisco Powered services.
This year, in addition to Video and Telepresence-as-a-Service and Managed Business Communications, Kinly achieved a new strategic Cisco Powered Service designation in Cloud Calling. Cisco Powered Cloud Calling Services are delivered from a robust cloud infrastructure and enable Providers to significantly reduce time-to-market for delivering Unified Communication (UC) services, that provide an industry leading set of capabilities. Cloud Calling is comprised of a comprehensive collaboration portfolio that complements other Cisco collaboration technologies, including Webex Meetings and Webex Teams.
"We are extremely proud to be awarded Cisco's Gold Provider status globally. A lot of hard work and dedication goes into securing this accreditation and our teams have been working extremely hard over the past few months to bring this to fruition. Our Gold Provider status enables us to continue providing our customers with the best solutions, service, and expertise, while enabling them to leverage global consistency for deployments required across the world. Cisco has always been one of our strategic partnerships for their premium quality solutions, and now we're able to offer Cloud Calling capabilities to further enhance value to customers. We look forward to expanding our partnership with Cisco," said Jean-Paul Lemmens, Global Procurement Director, Kinly.