At this week's Partner Summit in Las Vegas, Cisco launched the newest member of the Cisco Webex Room Series family for video collaboration - the Webex Room Kit Mini. The latest addition to the webex portfolio, designed for smaller meeting rooms, enables up to five people to meet, interact and share content.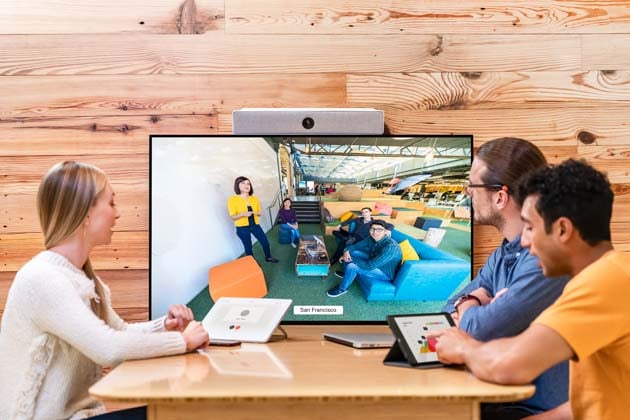 The solution delivers high quality video conferencing integrated into a simple device with sophisticated design, including speaker, microphone, codec and, not least, an innovative digital camera solution.

Tailored for small rooms
The Webex Room Kit Mini is tailored for smaller rooms and offers qualities and features that will provide the same, great video experience that Cisco's larger systems are known for. AI is amongst the new features that make this happen. The system wakes up when you enter the room and adjusts the camera so that everyone can be seen.
Competitive solution
Anders Bech is a Senior Collaboration Advisor at Kinly, and has already tested the solution.

"Earlier in November, we saw and tested Room Kit Mini on an open day at Cisco Lysaker, and we are very positive about what we have seen so far. We think this is a highly competitive product where the quality that characterizes Cisco is clear. We have also received indications that the price will be very competitive. This is something we look forward to taking to the market" says Bech.
Also at the Cisco Partner Summit, Webex Board 85 was unveiled on Thursday, 15 November. "This is without doubt the biggest touch solution available on the market, and it is already ready for delivery before Christmas," says Karl Erik Nærum, Product Manager for Webex Board in Cisco.
The Cisco Webex Room Kit Mini will be available soon, but if you want to learn more about the full range of Cisco Meeting Solutions visit www.kinly.com/cisco-meeting-solutions