Work consist of three components: a psychological, physical and a virtual component. In our first blog we addressed the psychological component, followed by the physical component in our second blog. In this final blog we elaborate on the importance of the virtual component of work, which comes down to the tools people need to have access to in order to work and collaborate (remotely). This varies from online collaboration platforms, document sharing, video conferencing tools to chat functionality.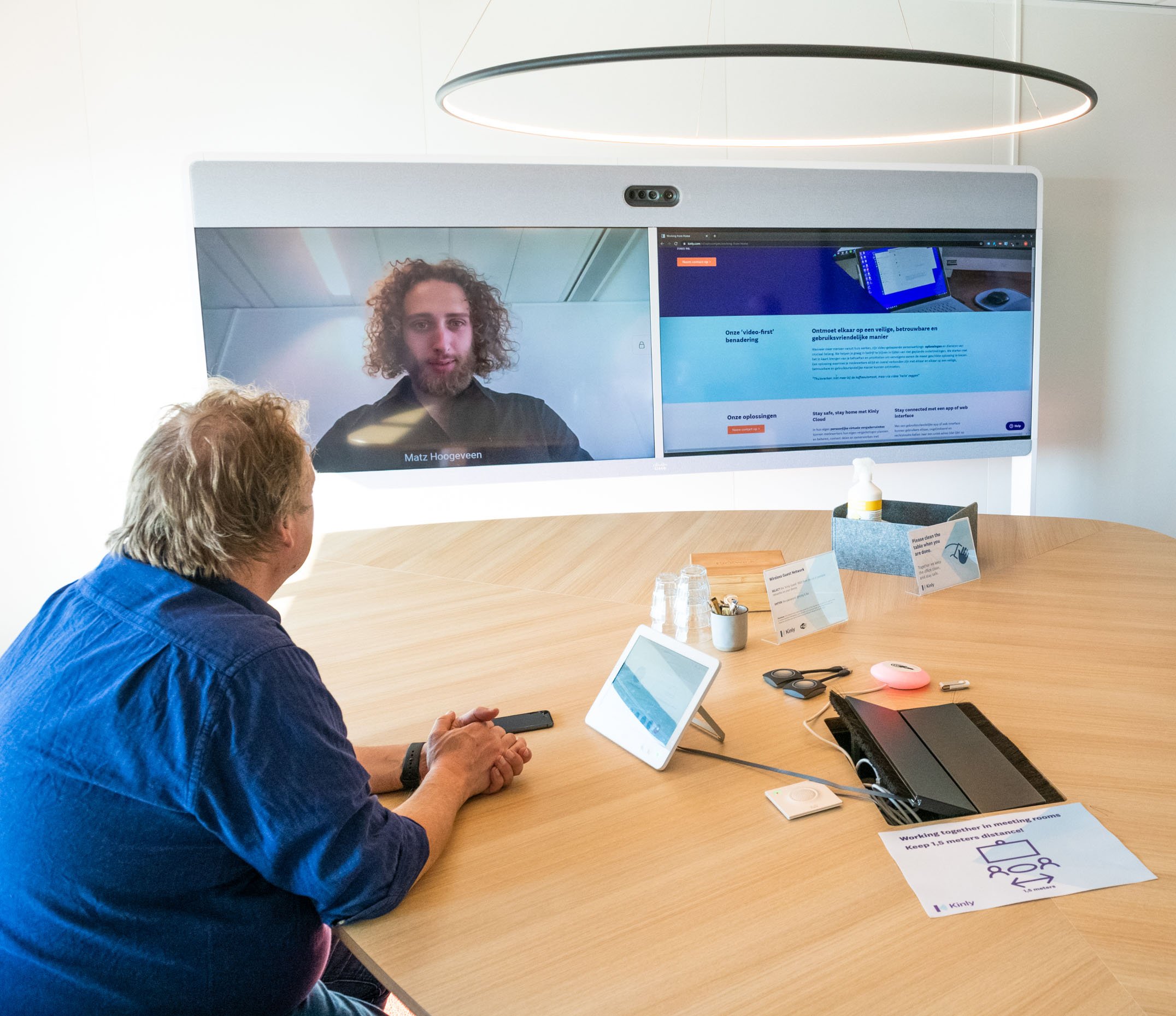 Working remotely is the new standard

Over the last couple of months, many employees have experienced that working remotely has its benefits. Working remotely is here to stay. Research from Gartner shows that 41 % of employees will remain to (partly) work from home. The home office has changed from a secondary into a primary location. As working remotely is here to stay, organisations should seriously pay attention to the virtual component of work right so that people can connect and collaborate from wherever they prefer to perform their activity.

Upgrading and integrating the virtual environment

After people were forced to work from home all of a sudden, they were looking for tools to remain productive and reconnect with each other. As not every organisation was ready for working remotely - and these tools were not sufficiently available - people started installing applications themselves, which has resulted in an increase of shadow IT. An IT stack that consists of a variety of tools is very hard to manage for a regular IT department. Besides, the security of these quickly installed solutions cannot be guaranteed and might result in incidents or breaches. On the short term, IT departments are working hard to eliminate shadow IT and provide their employees with the right tools to connect and collaborate.
Although employees are slowly finding their way back to the office and organisations are taking precautions for that, meetings that exclusively take place in one room will become an exception. Organisations need to create a hybrid environment in which the physical and virtual components of work come together. For instance, by ensuring to support meetings that contain a mix of participants that are physically present and those that are not. More than ever, meetings rooms need to be equipped with technology that supports interaction and collaboration with people that are working remotely.

Smarter solutions improve collaboration

Ideally, in the end all tools that people use should be seamlessly integrated in one environment. On the long term, organisations need to consider standardising one unified collaboration solution and build a collaboration strategy that centered around the user. Monitoring all technology people use is key to measure productivity and efficiency.
Technology will become smarter and better supports the new way of working. In the 4th wave of unified collaboration solutions, artificial intelligence will help employees to access relevant content quickly and easily or provide comprehensive information about the people in the meeting and the topic they discuss. Voice driven technology will make it possible that meetings are automatically transcripted or simultaneously translated. The availability of one integrated platform will help people that work remotely to connect and collaborate even more easily.
By looking at not only the virtual, but also the psychological and physical component of work organisations are able to create an optimal working environment for their employees that fits the modern way of working.