For the optimal meeting room experience, it is wise to think in a holistic way and to choose good and stable solutions that will ensure that your investment is paid back over time. One of these solutions should be hidden, but not forgotten!
A fliptop is a hidden box that stores critical power outlets and cables, the box is lowered into a hole in the meeting table - flat with the table surface. They are available in many different sizes and colors and can be assembled by different modules.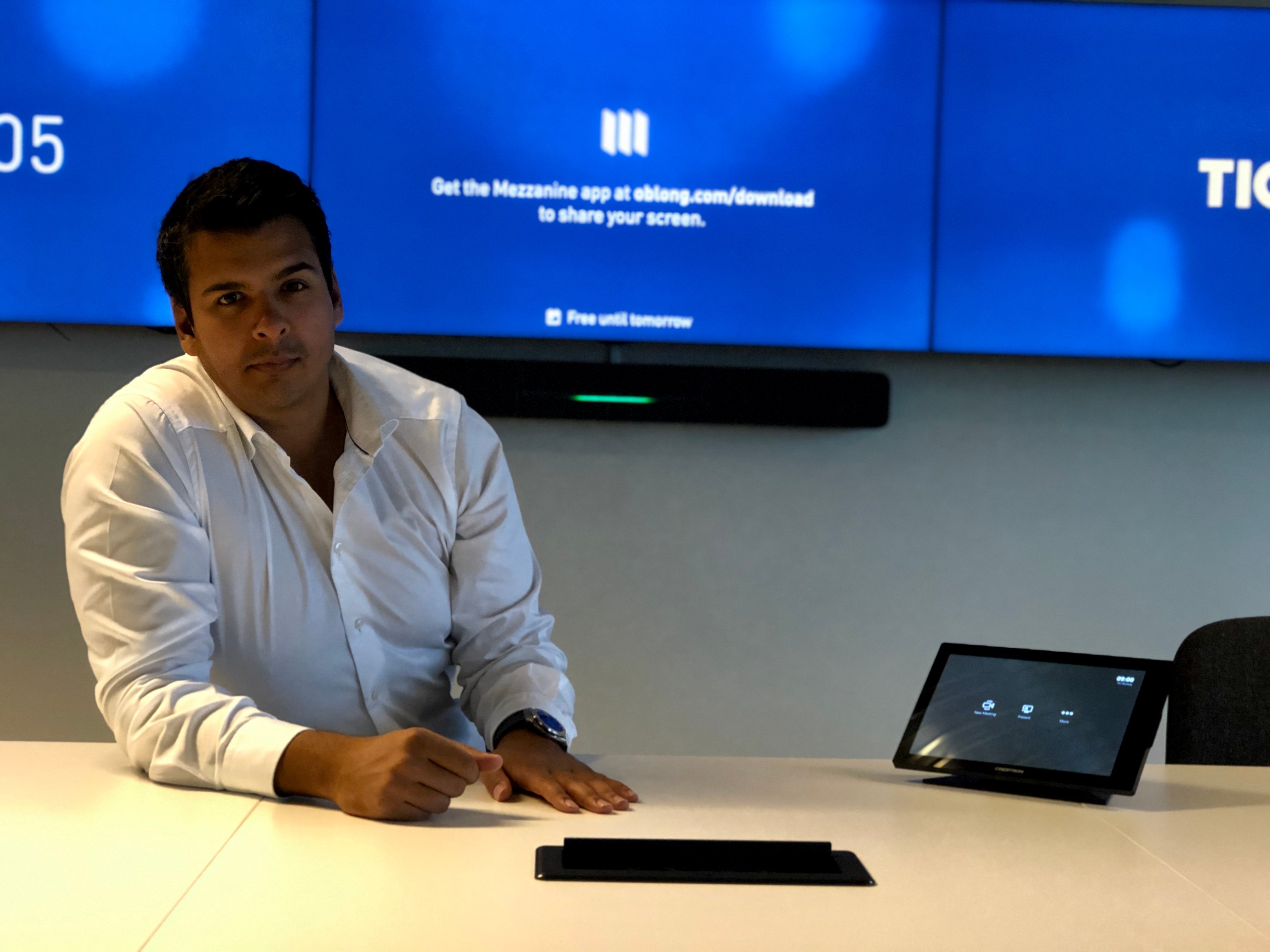 No more clutter and loose cables
Many businesses invest heavily in meeting room technology and furniture, but cable management is often forgotten. Other times, cables are considered as just part of the interior, without being considered as part of the meeting room experience. However, cables can often heavily impact the effectiveness of the meeting and the general impression meeting participants get.
"Once invested in a proper and good quality meeting table, it's a shame to do this with a bunch of loose wires and cables - or cables hanging from screens on the wall ," says Patrick Edwards, Crestron's Regional Sales Manager for Norway, Denmark and Iceland.
"It leads to frustration with the amount of time taken to find the right connection before the meeting can start," he continues.
Too often you do not know which cable fits the current PC or device, and end up trying more. You may need to go to another room to get the correct connection. In this way, precious working hours fly away quickly, whilst meeting participants sit and wait.
"With a smaller one-time investment, you get all the connections and charging points together where they should be, with no need to untangle cables that lose you time ," Edwards says.
Good cable management makes the room easier to use, encourages technology adoption with end-users and the room looks tidy and professional.
The cables are less exposed to damage vs lying on the table and they will be under a protective cover when not in use. This also reduces the chance of equipment damage, such as water and coffee spills. At the same time, scratches on the table will be more easily avoided.
Crestron's FT2 FlipTops contain:
USB and USBC connection

HDMI connection

DVI connection

MiniDisplay port

Network

Empty slots for individual needs
Also, power outlets for charging mobile phones and laptops are always included in Crestron's FlipTops meaning users devices will not run out of power during the meeting.
Watch video of how Crestron FlipTops work.
Smart Fliptops think for themselves
The FT2 FlipTops have a modern design and are easy and quick to install. This allows you to connect your laptop to a monitor or projector via HDMI cable, without having to spend time on the actual connection. The lid opens at the touch of a button.
One of the options when purchasing these is the type of retraction mechanism. The cables can be pulled in with the help of a button, or by slightly pulling the cables - like the cord of a vacuum cleaner.
If users leave the meeting room without placing the cables back in the Fliptop, it will know that this was forgotten. The high-tech fliptop will then retract the cables ready and tidy for the next meeting participants!
Replace modular connections you need in the future
Manufacturers of PCs and laptops can change different connection parts. Maybe employees will also have other types of laptops or devices in a few years to come, which then require other types of connections.
Crestron's FlipTops are modular. This means that each component can easily be removed and replaced with a different connection.
"Instead of replacing the entire Fliptop, one module can be replaced. These are future-proof, and also economically efficient" says Edwards.
Benefits of Crestron FT2 FlipTops:
Includes all necessary charging and connection modules

Quick connection - easy for users to view or present content in the meeting

No startup job with wires - time saved

The room looks presentable and clean

Cables and wires are protected

The fliptops are modular and can be replaced - future-proof