Partner relations ensure Kinly can-do with confidence
When choosing a business partner, it is important to understand that the decision is likely to affect your business for years to come.
Choose wisely, and you will benefit from reinforced resources and a trusted, unified service that will drive growth. Getting it wrong can bring unwanted issues that can take time, and considerable cost, to repair.
When working with Kinly, not only do you get to work with a team of experts and engineers who have decades of experience in providing bespoke AV and UCC solutions, but you also get the peace of mind from some of the biggest vendors in the industry.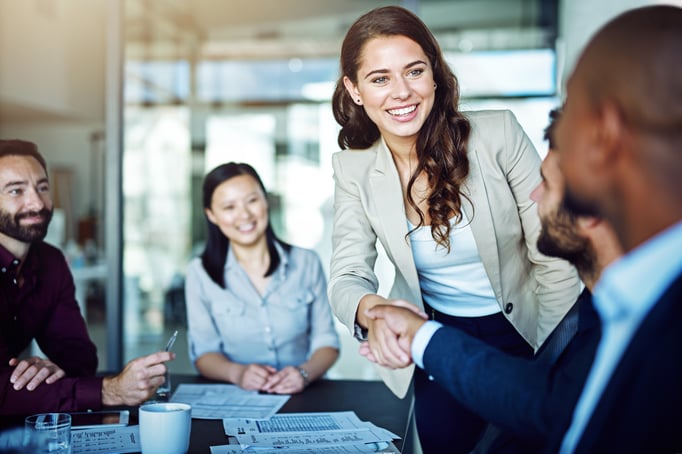 Want a successful partnership? Kinly Can-do
Kinly works closely with partners like Microsoft, Pexip, and Cisco to deliver the very best UCC service and technology. The right business partnership will enhance the ethos of your firm. When firms that share the same goals and vision join forces, the influence and strength of each organisation can grow dramatically. Stronger business partnerships provide better products and deliver more qualitative services to customers, which boosts brand equity.
Our business relationships ensure that our staff and engineers remain experts in the very latest AV offerings. Along with recognized industry standard qualifications such as AVIXA's CTS accreditation, our large team of engineers are regularly gaining qualifications direct from manufacturers, ensuring they are fully up-to-speed on what is possible from the technology offered.
By working closely alongside industry heavyweights, Kinly delivers trust and recognised quality into the workplace with proven solutions, backed up by comprehensive service, training and after-sales support.
Kinly has worked with trusted partners for over 25 years, which means, you have the ultimate in experience, know-how, and support – all backed up by some of the biggest names in the business.
Kinly can do – the right solution for you
By having these experienced heavyweight partners in our corner, you could be forgiven for thinking that Kinly's solutions are 'out of the box' – but the reality is quite the opposite. By having access to the full spectrum of the latest leading technology, we are able to approach each customer with a totally independent remit – selecting the right hardware and software that fits perfectly with customer requirements. Sometimes this will be a wholly new install, sometimes it may be necessary to fit a system that works in harmony with legacy hardware. Whatever the requirements, Kinly can do.
Working with Kinly, we'll use our expertise to identify the technologies, platforms, and vendors that work best for your people, then plan, deliver and integrate a solution that improves workflows and maximises productivity. How we do that will be defined by your needs and ambitions – we don't offer a prescriptive solution, but tailor everything to you.
The next time you're considering an investment in your digital communication platform, or upgrading any element of your AV infrastructure, be sure to contact Kinly to experience our 'Can-do' approach with confidence.