As well as bringing co-workers 'together' when they can't be in the same place, video conferencing has played a key role in tackling the search for adding new talent to these teams.
According to Forbes "Fiscal policy and spending, inflationary pressures, combined with the recovery from the COVID-19 pandemic recession, resulted in a current overheated economy that demands a larger workforce."
While there is certainly an influx of opportunity in the job market, it can still be a challenge to find the right person for a skilled position. This is where video conferencing enters the fray as a shining beacon of convenience – bringing numerous benefits that ensure organisations waste little time finding the ideal candidate.
A survey from Cisco, one of our key technology partners, reported that potential candidates are a staggering 800X more likely to engage with a video-embedded recruitment process, with a 2020 Candidate Survey claiming that 82.4% of applicants are satisfied with video as their interview method.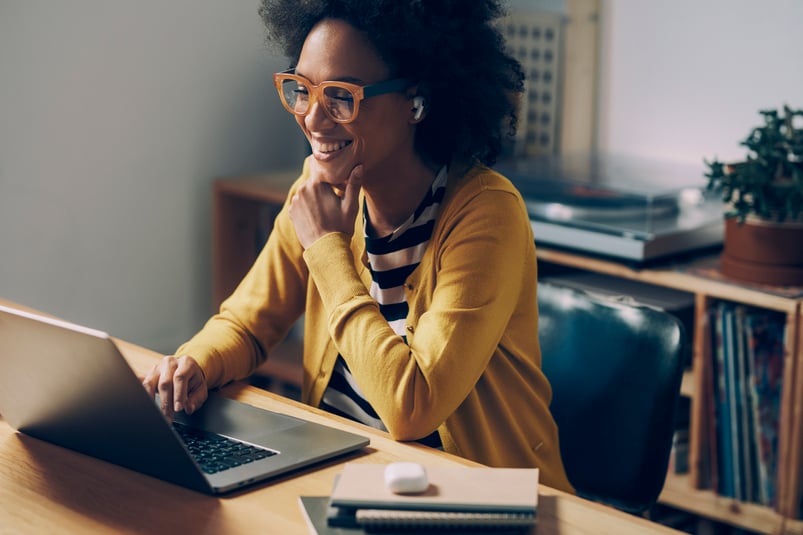 Ensuring you don't miss the right candidate, Kinly can-do
For recruiters and hiring managers, finding the right talent can be a lengthy and time-consuming process. Almost three-quarters of HR departments admit that they struggle to find skilled candidates for a job role. With more than 5 million jobs in information technology expected to be added globally by 2027, time is essential if businesses want to secure the best candidate out there.
Here, video conferencing can play another of its aces - video interviews are typically 6x faster than phone interviews, meaning the time taken to fulfill a job role can be reduced by anywhere between 7-14 days. This process is not only welcome by recruiters, but it also helps employers lose less top talent to their competition. Kinly can help to make sure you don't miss out.
Conducting job interviews over a video call has numerous advantages over doing them in person. Whilst these video conferences might not replace on-site meetings entirely, they do provide more flexibility when recruiting and interacting with candidates. With most job roles involving a degree of hybrid flexibility, it also allows interviewers to access how candidates perform 'on screen' in a professional setting.
A virtual meeting can be set up between multiple participants, regardless of their location. This saves a lot of time and expense that would otherwise be spent simply trying to get everyone into the same room. Today's latest video conferencing technology - with high-definition video feeds – offers a very 'real' experience. This clarity helps with assessing body language and an all-around personality.
Creating the right first impression, Kinly can-do
For both interviewer and interviewee, convenience on these video calls is always welcome. Today's technology enables attendees to join the conference from a PC, mobile device, or standards-based video conferencing system. Interviewers and applicants don't even have to download a dedicated app since they can often view it via a web browser. It really is anyone, anywhere.
The benefits, however, work both ways, with interviewees also getting valuable insight on what may be their next career move. From an applicant's perspective, video conferencing offers a great window into the hiring company.
The professional look of the company, the quality of the call, video backgrounds, and so on are all factors that will form an important first impression and can be the deciding factor in securing an applicant, or not. Successful recruitment means making a good impression both ways, and it's important that your company's technology does not stumble at the first hurdle. Kinly can ensure you work with only the most trusted and secure video conferencing technology.
A recent report from the Institute of Leadership and Management reveals that 58% of employees now expect to continue working at least two days a week from home. To ensure a happy and productive workforce, it is now essential for professional-grade video conferencing technology to be part of the working mix.
Kinly makes virtual recruiting work for thousands of businesses around the world. When it comes to AV integration or remote collaboration, Kinly can-do.