For companies who are considering deploying more agile huddle spaces there are endless audio visual and video conferencing technology options.
Huddle rooms need to provide teams with the opportunity to make audio and video calls, share rich content on screen and integrate with other unified communications (UC) applications. Unlike traditional large meeting rooms, huddle rooms are focused on availability, cost and scale of deployment.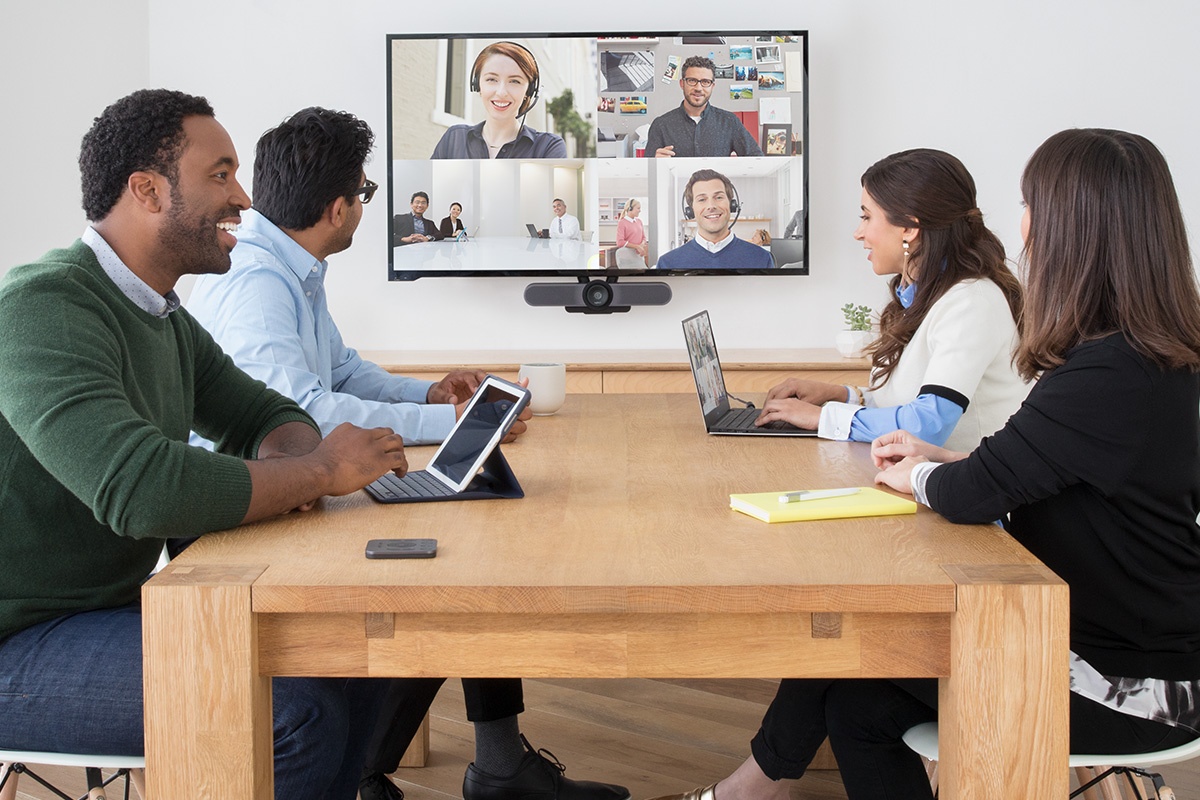 One of the most important factors at the heart of huddle room success is making video conferencing technology accessible to more teams across the organization. Deploying video conferencing in smaller spaces presents a particular set of challenges to the enterprise that they may not have encountered before. Companies need to find technology solutions that not only fits a smaller budget, but focuses on the workflow their users require. As with any technology investment, there's more to choosing the right meeting room camera than simply looking at the cost. You'll also need to think about the functionality, features and the user experience.
Traditional conference rooms use up more real estate and are designed to cater to a larger number of participants in video meetings. In most cases, huddle room participants will be situated very close to the screen, which presents a challenge in terms of the camera's field of view. So when equipping huddle rooms with video conferencing technology, organizations need to look at solutions with a horizontal field of view, wide enough to include participants within a smaller area. A poorly designed huddle room may end up with people in your room not being visible in a video call.

Huddle rooms don't have the same degree of structure as the standard conference room. This means that companies need more flexibility and control over their camera experiences. Users will need to be able to direct the capture area of the camera and choose a device that can adapt to different room sizes and shapes. If you want to get the most out of your huddle room system, you'll want to make sure that the camera you choose also integrates with the right solutions throughout your existing conferencing room experience.
According to a study by Wainhouse Research, most of today's workforce has access to a range of conferencing services – in fact, almost half have access to four or more accounts. Conferencing is a feature now found within many solutions, from traditional audio conferencing to web conferencing to UC and beyond. So, huddle rooms should also be designed to operate with BYOD – it should be easy for a user to bring their own laptop or tablet and easily share content as well as visually collaborate with remote participants anywhere.
Today, there are a number of vendors providing solutions designed to address the needs of the huddle room user. Logitech have been focusing on designing solutions specifically for the huddle space.


Last year Logitech introduced MeetUp, a USB device designed to support an increasing volume of huddle room audio and video conferences. MeetUp is equipped with a camera boasting 4K resolution and a super-wide 120-degree field of view, making it easier to see every seat at the table – especially when the camera is closer to the participants.
The device's integrated speaker is optimized for huddle room acoustics, and it includes three beamforming microphones – in addition to an optional on-table mic as well. Mount Logitech MeetUp wherever it works best; wall, monitor or tabletop - MeetUp plugs into a USB port and simply works. Use any video conferencing software application and cloud service, including the ones you already use such as Skype for Business, Google Hangouts Meet and more.

rAVe 2018 Readers' Choice Award Winner
Logitech MeetUp was voted Favorite Overall New Product of 2018 at the rAVe 2018 Readers' Choice Awards.